EXCITING NEWS! After break from decorating my home, I'm tackling my bedroom makeover. I'm sharing my plans with you in case you're thinking of tackling a similar project. In this post, you'll see my ideas for the space, as well as some of the shopping bit for my room.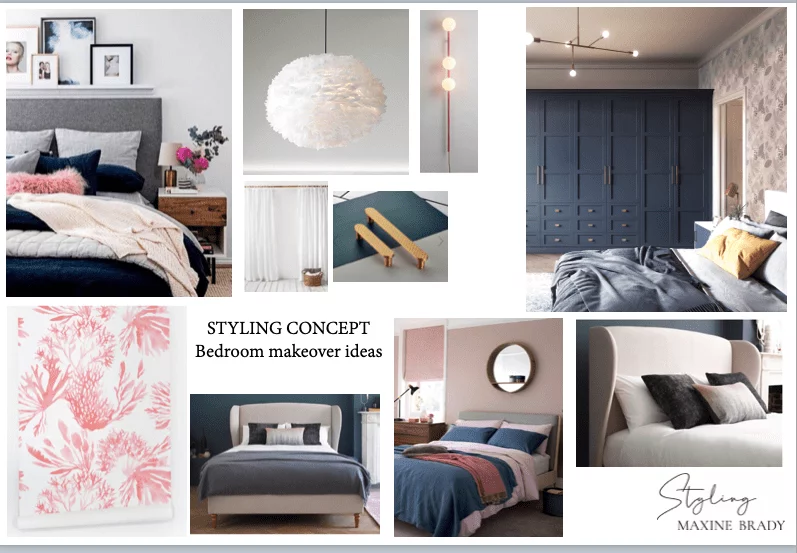 MY BEDROOM MAKEOVER PLANS
It's been about a year since I tackled any large projects in my home. To be honest after 4 years of solid building work and weekends spent decorating, I had enjoyed the time off. But after a year of lockdown living, my home is starting to look a little tired around the edges. Now, felt like the right time to give my bedroom a major refresh. Do you feel the same?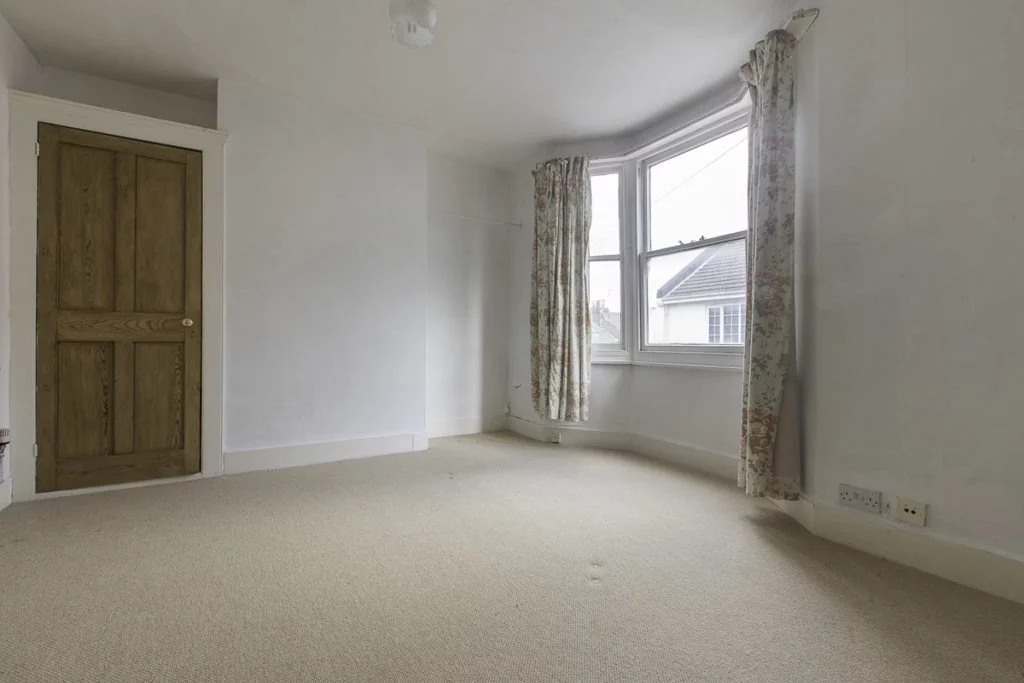 Before
When I moved into my home 5 years, the whole house needed renovating. My bedroom looked okay from the estate agent's photos but on closer inspection it needed lots of TLC. You can see the before here.
I tackled all the big expensive (and grotty) jobs first. The radiator was moved to under the window when I had the central heating done, and a vintage-style one installed. All the plaster was hacked off the walls so it could be given a damp course, then plastered smooth. THE DUST WAS UNREAL. I repurposed a cast iron fireplace (which was in my dining room) into the chimney breast, and a solid plaster ceiling rose that I found in a skip was screwed into the joists of the ceiling.
The jobs for this room seemed endless. The list goes on…. new sash windows, paint job, new electrics and light switches. Even my oversized gold wall mirror was a big job as it had to be screwed into the wall.
I have been going through old photos of my room and I totally forgot about the hole in the wall by the window – I think I must have blocked that out!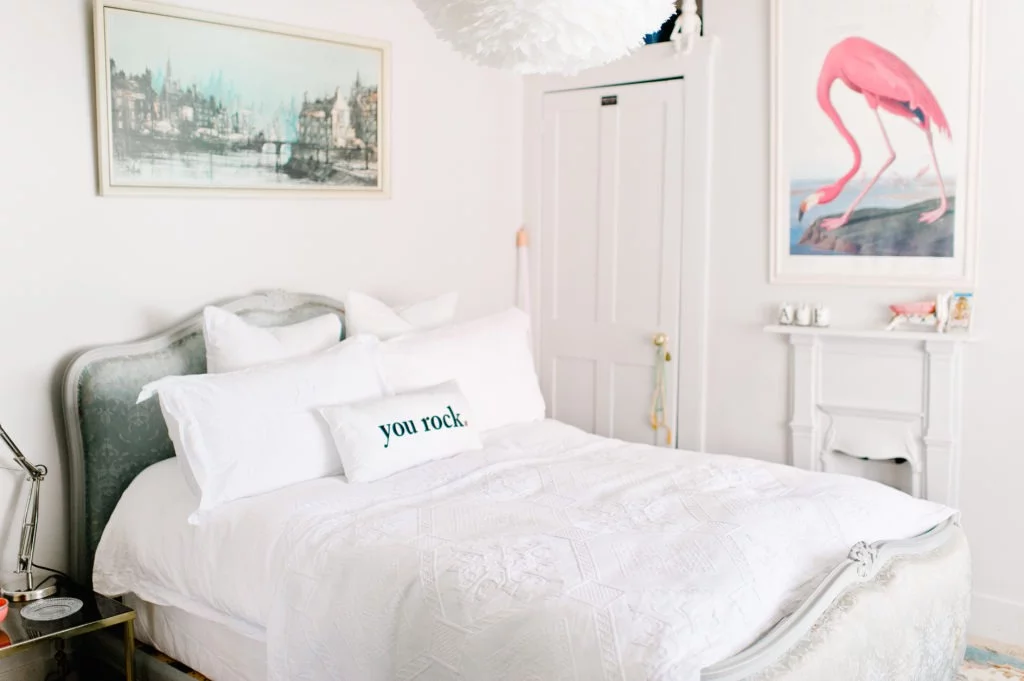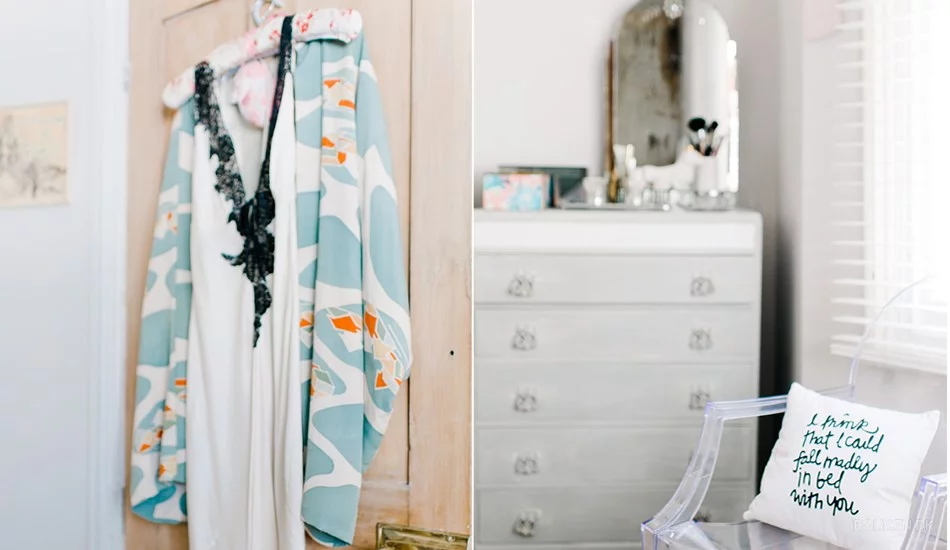 As you can imaging paying out for all these renovation works, there was little money left over for luxuries like furniture! My bedroom was a mix of junk shop find and up-cycled pieces that I painted. The last job I did in here was just before Christmas 2017, when I had all the horrible beige carpets replaced with lovely wool grey ones.
It's natural to make mistakes when decorating a room (even for a pro like me). My big mishap was to paint the whole room in a pale grey which looked effortlessly cool BUT as this bedroom is west facing, the grey tone turned my light and bright bedroom into a dingy and dark room.
Although I love the curtains and blinds combo, they never really worked properly in my small bay window. My £150 car boot sale double bed felt small and squeaky (despite using bolts to hold it in place). The vintage wardrobe picked up on eBay for £170 was stunning but the doors never properly closed and it was bulging at the seams from my huge collection of vintage clothes.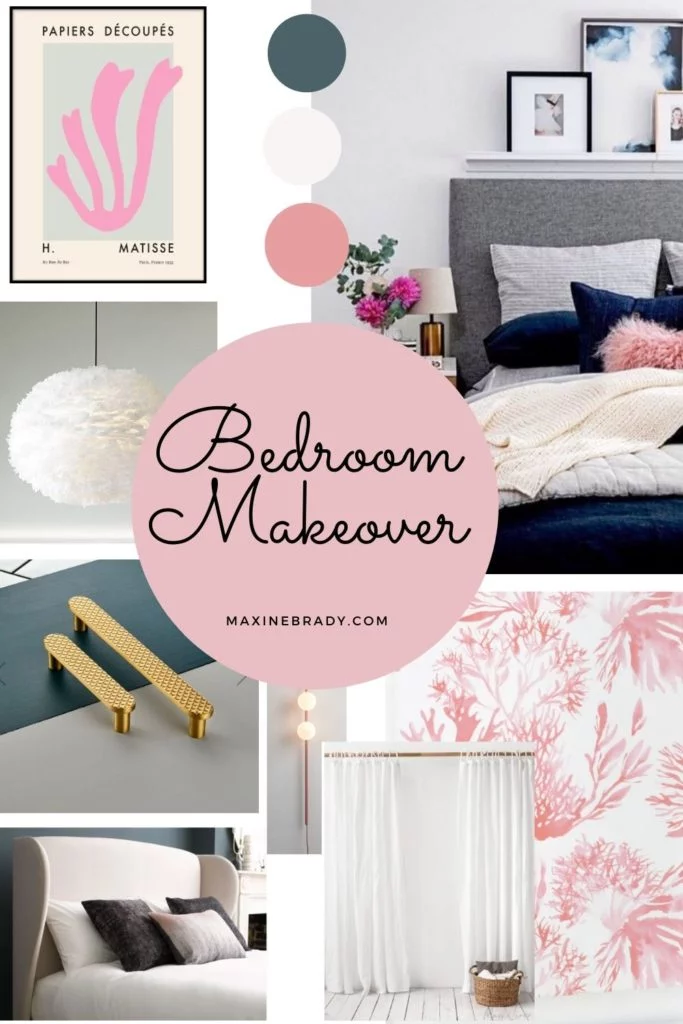 Creating a bedroom Makeover mood board
Usually, I would rush though a bedroom makeover, trying to get it done in a short time frame. But one of the positives I've taken away from lockdown life, is that decorating slowly gives you time to enjoy the process – and to make considered choices. As, I find, the most enjoyable part of decorating is the planning stage when you start imagining how your room is going to take shape.
When I style for magazine shoots or for private clients, my starting point is to gather my ideas into one place on a mood board. A mood board can be a physical thing where you cut out ideas from magazines or it can be a board on Pinterest – or, like me, you can make one in Keynotes or Google slides. The one above is what I created for my bedroom makevoer.
Planning a bedroom makeover on a mood board helps you edit down your ideas, avoid costly decorating mistakes and make sure you are 100% happy before you pick up a paint brush. Learn how to make one here in my FREE INTERIOR STYLING COURSE.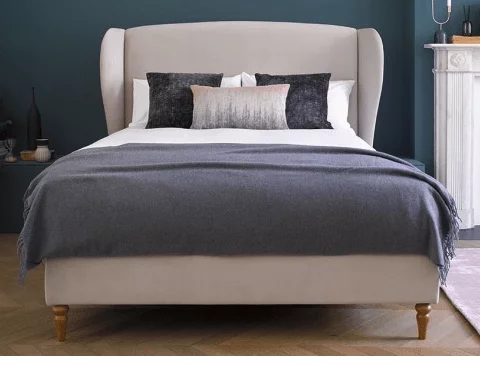 On My BEDROOM MAKEOVER Wish List
Everyone is different but for me, the starting point for a bedroom makeover is finding an item that I fall in love with – then I work the room around it. That can be a paint colour, a piece of art or an item of furniture. In the case of my bedroom makeover, there were two things that caught my eye (and heart).
I craved a KING SIZED bed with ottoman storage. Living in a small house, I'm always looking for clever ways to squeeze extra storage in my rooms. And an ottoman bed is the dream – not only does it offer a ton of flexible storage for blankets and bedding but I intend to keep all my props in there for shoots.
It was heartbreaking to sell my old vintage 1950s bed but it was so low to the ground – the only thing I could fit under it was dust. Instead I replaced it with the most divine Button & Sprung bed with a scalloped headboard that gives off serious hotel vibes. I choose linen upholstery rather than a colour fabric so that the bed has long-lasting appeal. You can read about that purchase over here.
I also for my own sleep health have picked a Woolroom mattress and their bedding to create the best night sleep ever.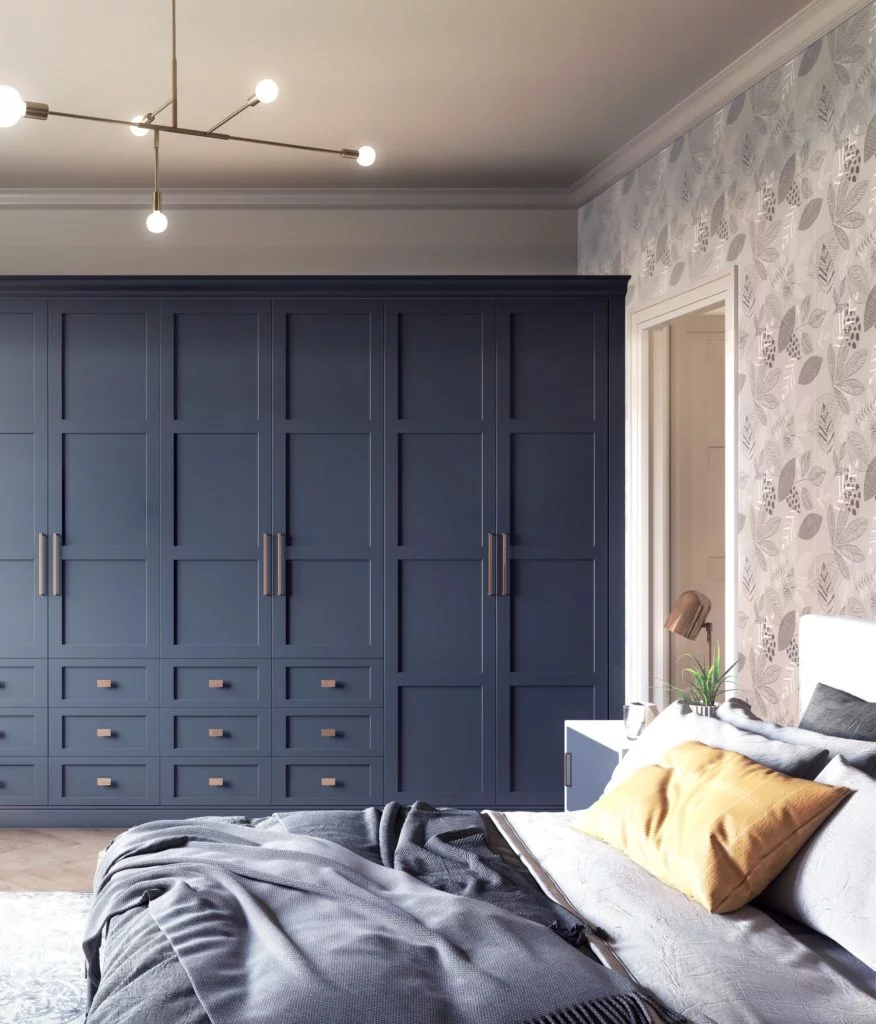 The other element of my room which captured my heart was wall-to-wall fitted wardrobe. I wanted everything in one place that was 100% organised. No more baskets on top of my bed filled with shoes, and squishing my summer clothes in a smaller wardrobe in my guest room. Think adjustable rails for dresses, shelves for jumpers, drawers for socks and space for my bags.
I was approached by My Fitted Bedroom who are experts in made-to-measure wardrobe (hence the name). They hand held me through the whole process from start to finish. The design process was so detailed that there is literally a place for everything.
The most challenging part was choosing the cupboard fronts and in the end, I went bold with a deep navy blue with gold metal 'Sky Scraper' handles from Dowsing & Reynolds. I'll be doing a full reveal soon so you come back to the blog so see that.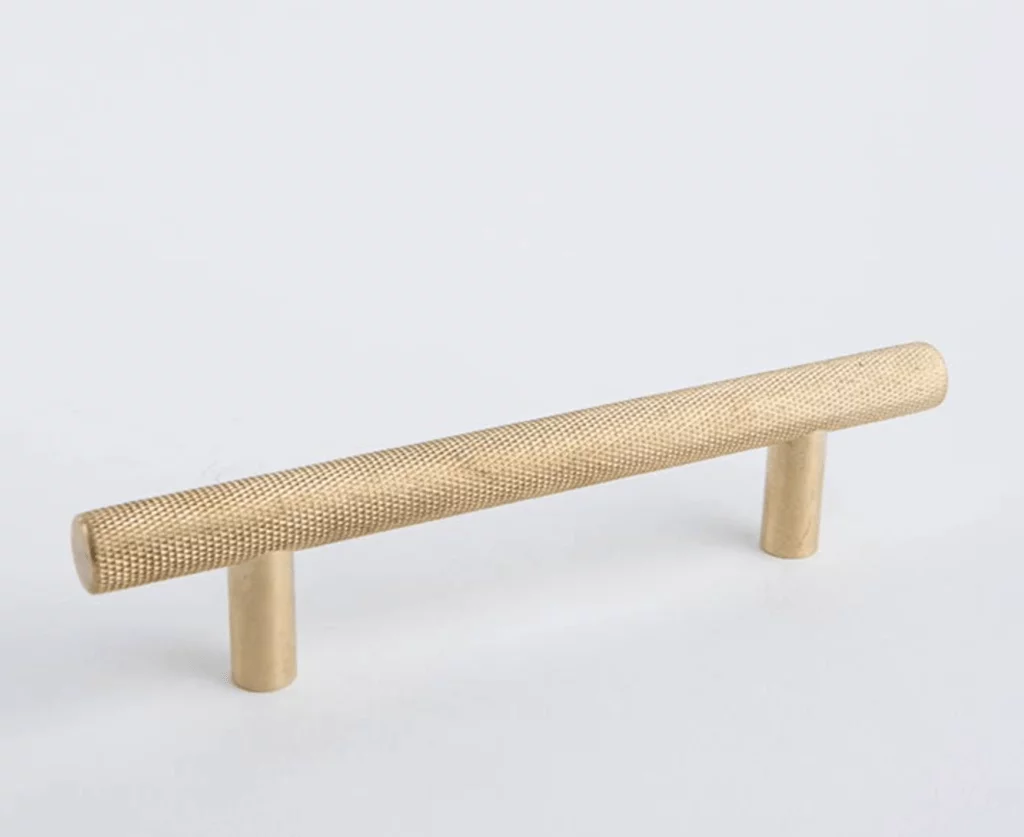 PICKING PAINT COLOURS & Patterns
Although I love grey – and I think it looks so chic in other people's homes, my tiny Victoria terrace can't handle this particular shade. Why? Well, grey has a habit of absorbing natural light and can look gloomy in west facing and north facing rooms like mine. My plan is to freshen up the room with a lick of white paint on the woodwork and doors.
After much thought, I'm even going to paint over the back of my bedroom door in white. It feels sacrilegious to paint over the original old pine but the tones don't work in the room – and I want it to match the other painted door in my bedroom. And my fireplace might get a splash of colour too! I've discussed some of my paint ideas in this post over here.
To complement these navy and white scheme, I've gone for a feature wallpaper in a pink coral shade. It's by Livettes Wallpapers (who make removable wallpapers) and the print is so soft and pretty – and it echos the wave print wallpaper in my guest bedroom. That way each of my rooms have a seaside reference which is in keeping with my Brighton home.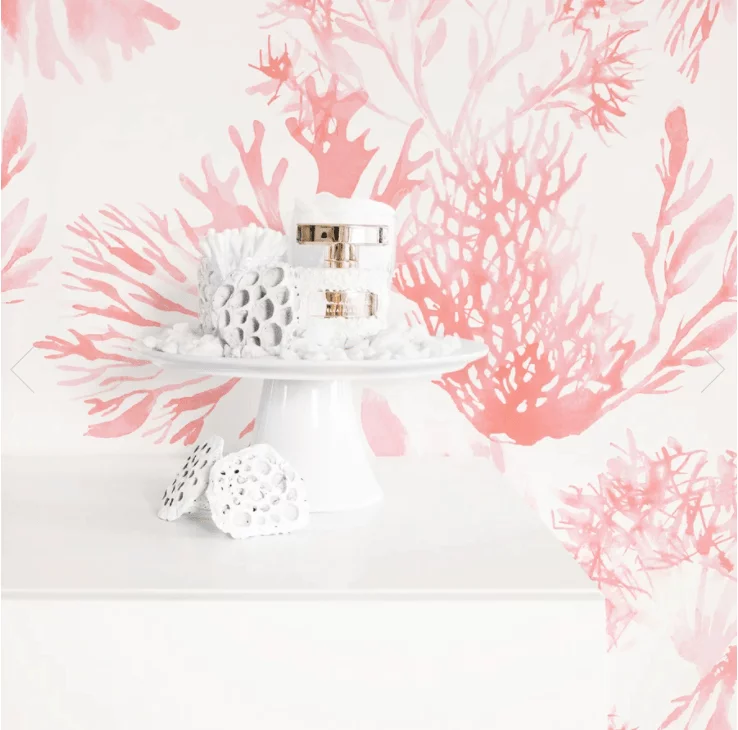 Shopping for accessories
I'm on the hunt for the perfect bedside table – I'm thinking gold to match the beautiful wardrobe handles. I've started buying linen bedding from Scooms (I have the fluffiest duvet I have ever slept under from them) and I treated my bedroom to their sheets in soft pink. I also spotted some great bedding in the La Redoute sale too. And of course, a bed wouldn't be complete without a scatter cushion or two.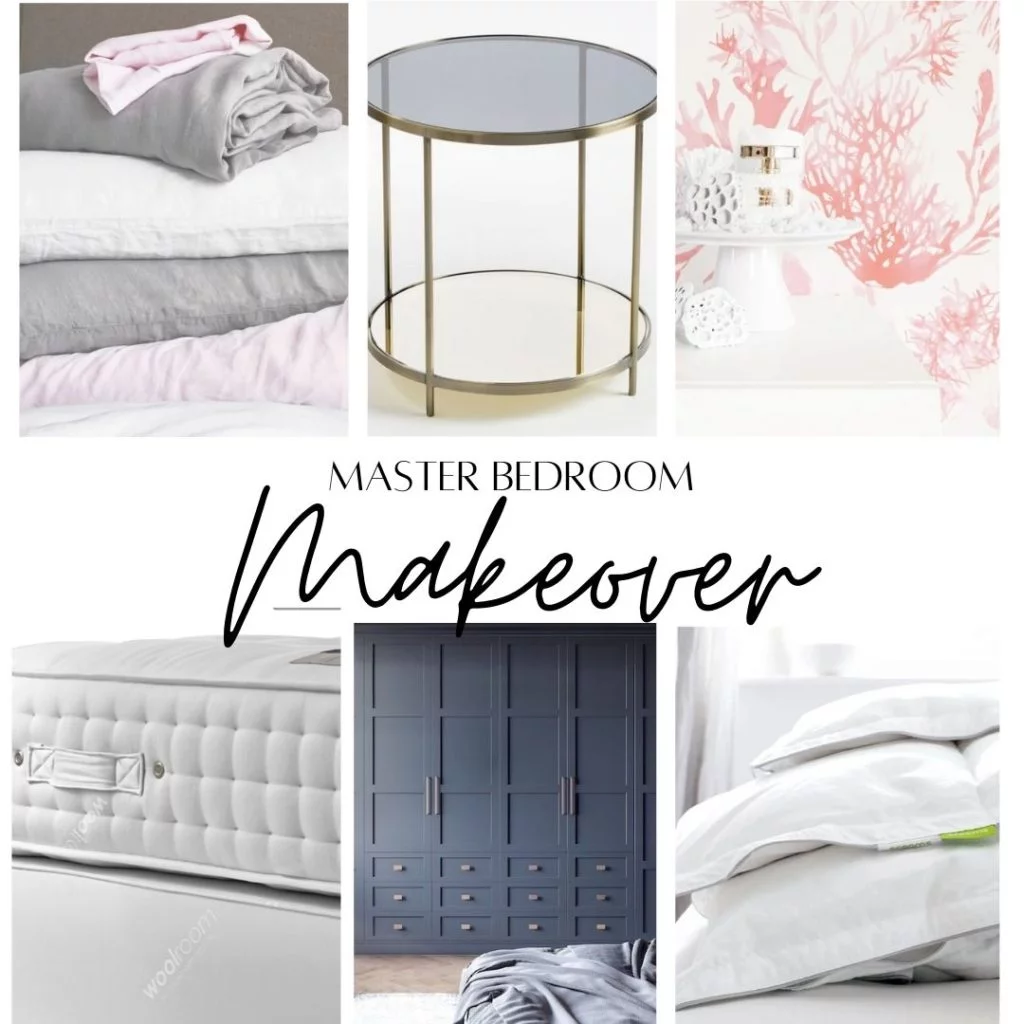 As I'm making sustainable and eco-friendly decorating choices, I'm keeping lots of pieces that I love and cherish – like my amazing full length mirror which is fabulous for selfies. And my fluffy lampshade from Umage which still packs a punch in the design stakes. And my flamingo print will stay. I've going to start de-cluttering the room, sorting through my clothes and organising the space so it feels calm and collected.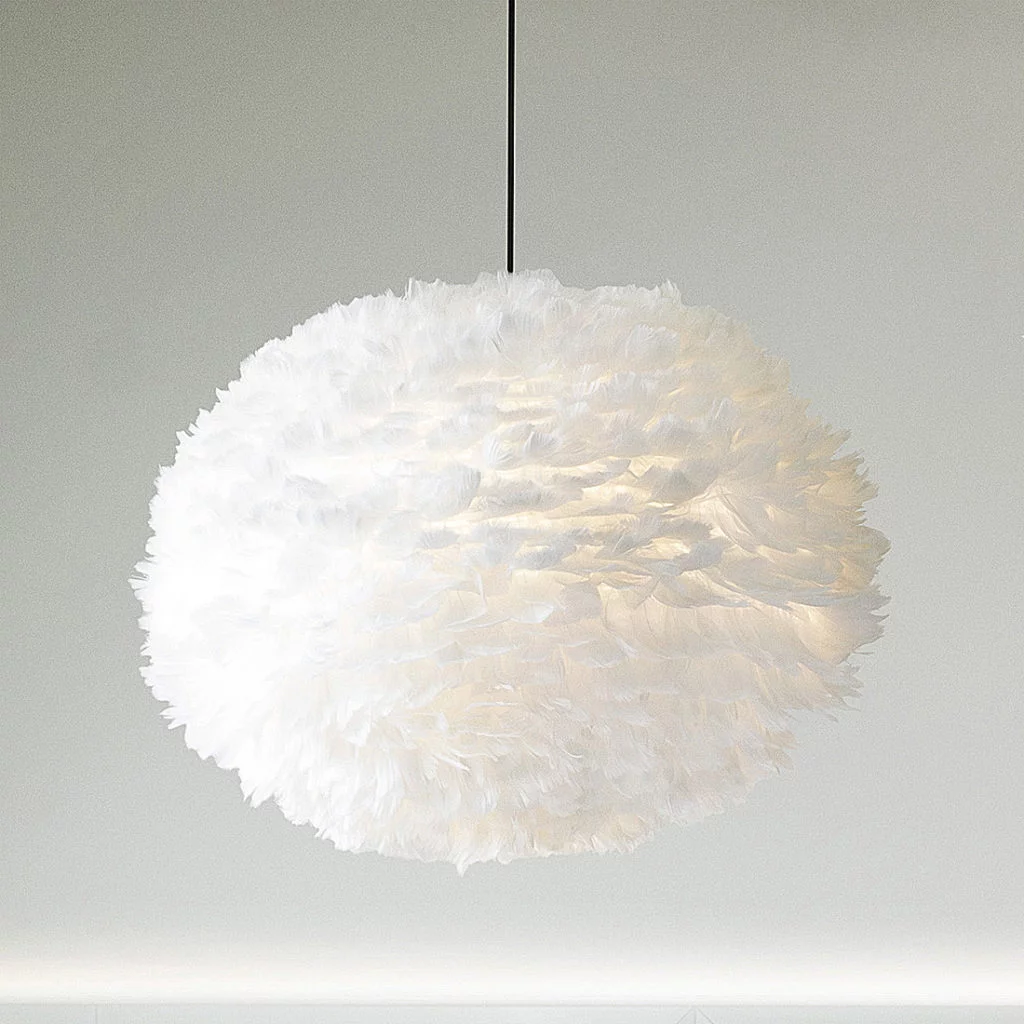 One thing that I have treated my room to is a cool new wall light from Houseof.dot which is too pretty for words. And it's in pink too. How much to you love it?

I'm relishing my slow decorating journey – and the considered choices I'm making. I feel that I'm going to get a room that looks polished. I literally can't wait to show you over the next few weeks. So keep popping by.
Take care
Maxine x