It's been a busy few months with my work as an interior stylist (that's why I have been a bit quite over here). I've been working on some great projects with some fabulous brands (despite Covid!). Today, I want to share with you my latest project – when I was styling for Snug Sofa – which was shot in the end of the Summer.
Have you heard of Snug?
They are brains behind the idea of creating in sofas-in-a-box! They made high-quality, comfy sofas (with fast & free delivery) that fit through tight spaces AND take minutes to assemble, no tools required. Ideal if you live in a top floor flat, or want a flexible sofa option or have narrow doorways. If only Ross from Friends were here right now (one for the Friends fans right there!)
Styling For Snug
The shoot was focusing on that corner sofa range which come in a wide range of rich velvet colours. I'd never seen a sofa-in-a-box before and I was so impressed with how easy they are to assemble and lush the velvet upholstery feels! The arms, cushions, legs and backs can all be replaced – making them perfect for busy family homes because if parts get damaged – by paw prints or sticky fingers – they you can replace them easily. So much so, my sister is going to get one for her new look living room 🙂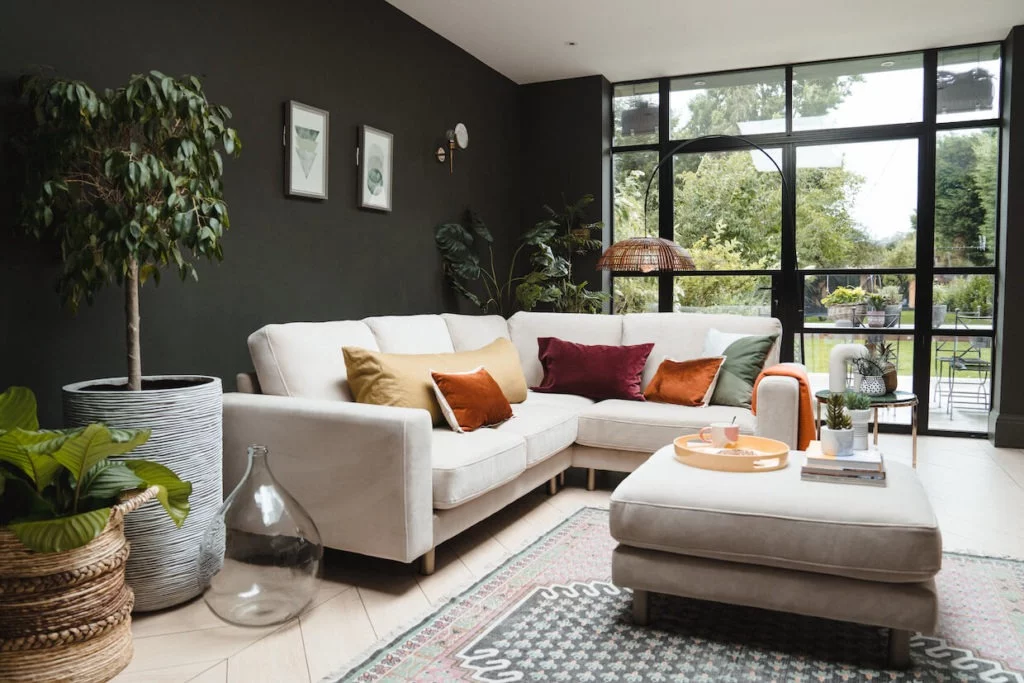 Behind The Scenes On The Shoot
The London location was so beautiful – and more importantly HUGE! We needed loads of space to be able to photograph these generous sized sofas. My thinking behind my styling was to show how relaxing and squishy Snug sofas are. I brought a ton of cushions, throws and snuggly rugs. Literally a VAN of props. As well as outfits for our stunning model.
I gave each sofa its' own identity using colour and pattern to get a variety of shot – from morning brunch, to cosy afternoons to a colourful playroom – all types of homes were reflected in the styling. These shots have had so much positive feedback from their customers & the press in just a few short weeks.
And my dog, Teddy, an appearance on the shoot, getting cosy with the model on the set. We left him sleeping on the set most of the day. How cute is he? I gave he a good old bath the night before so he was gleaming white.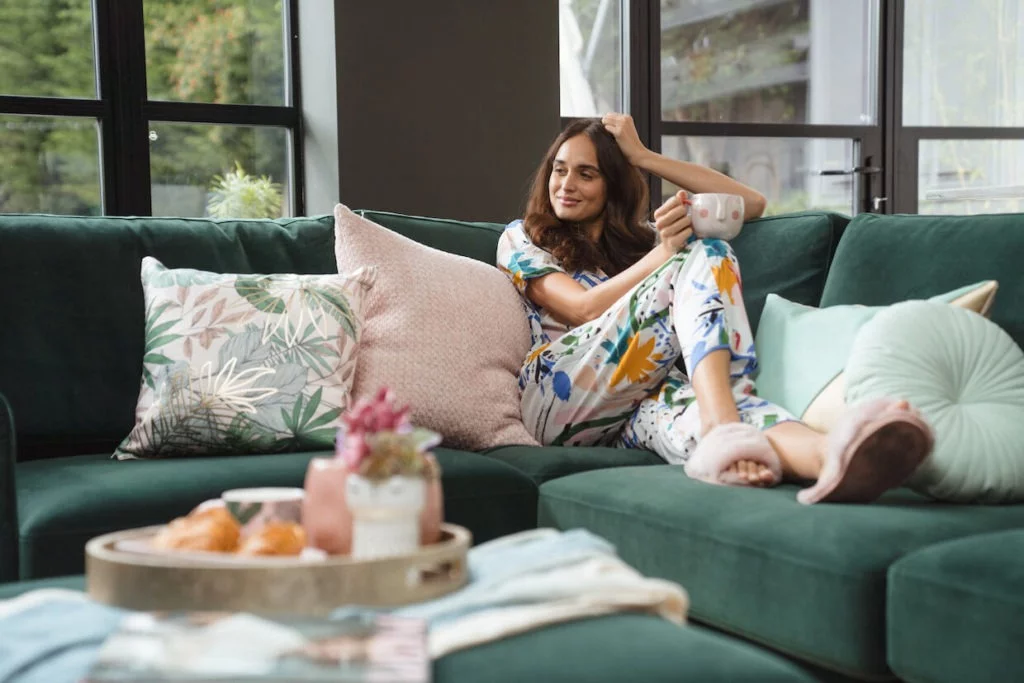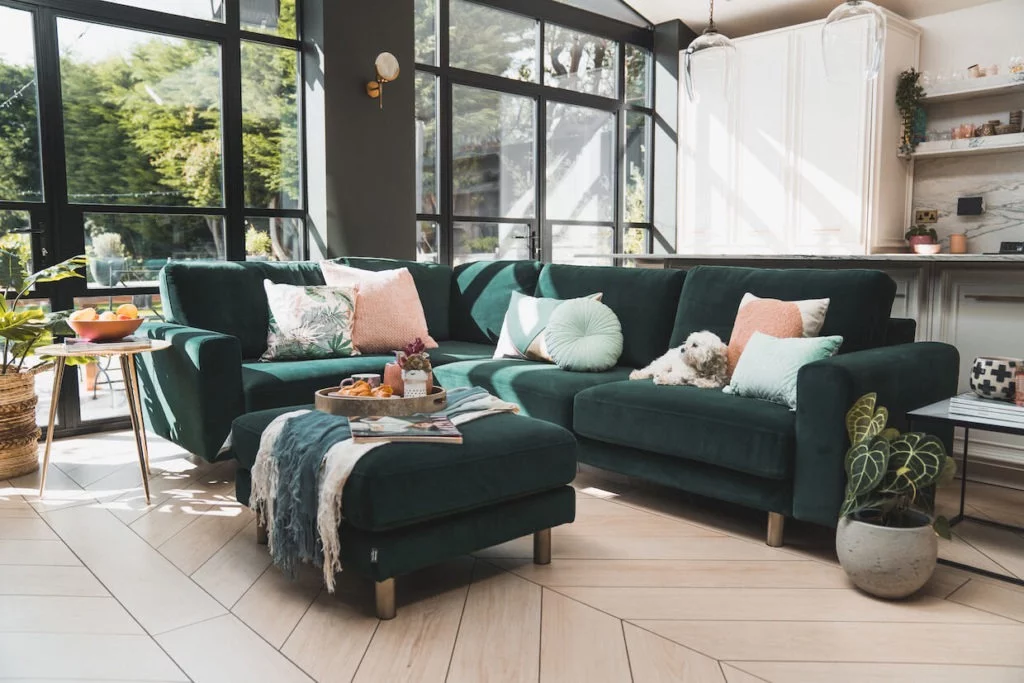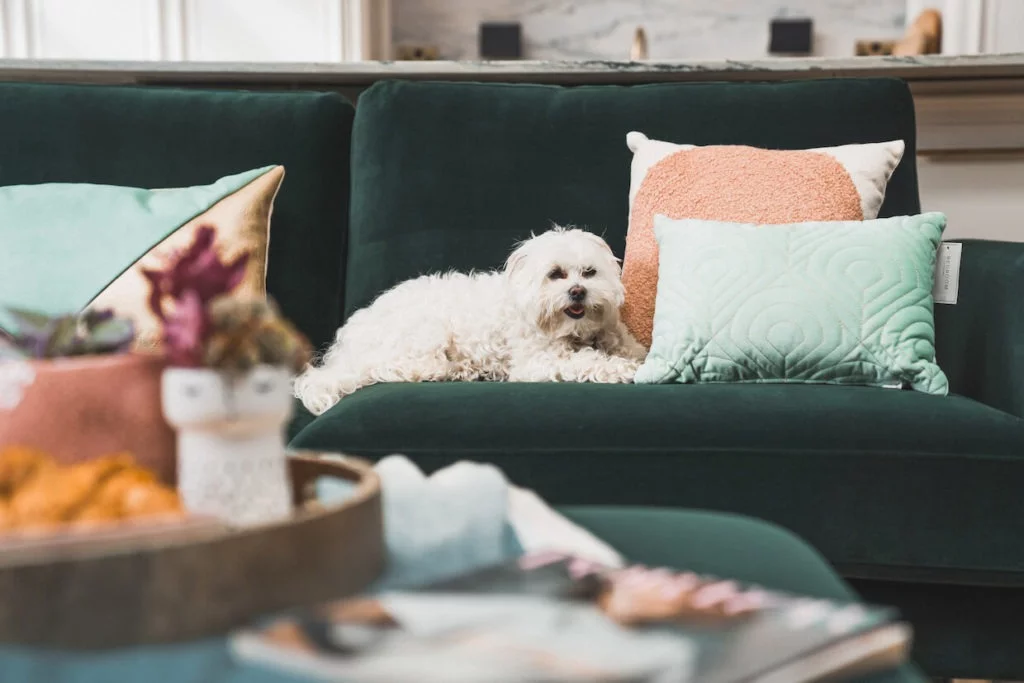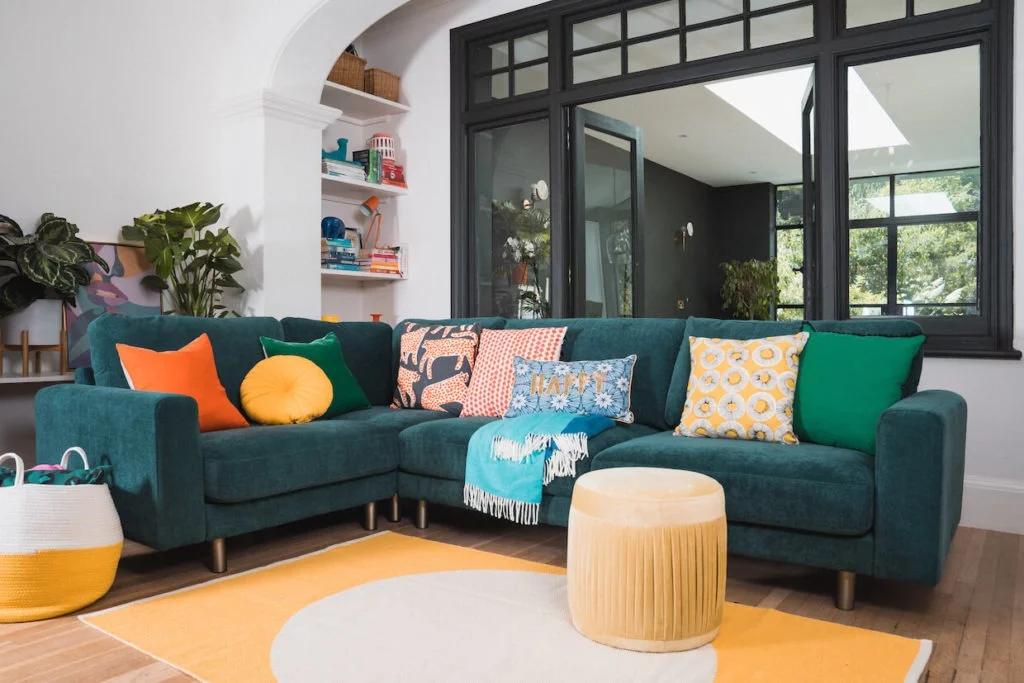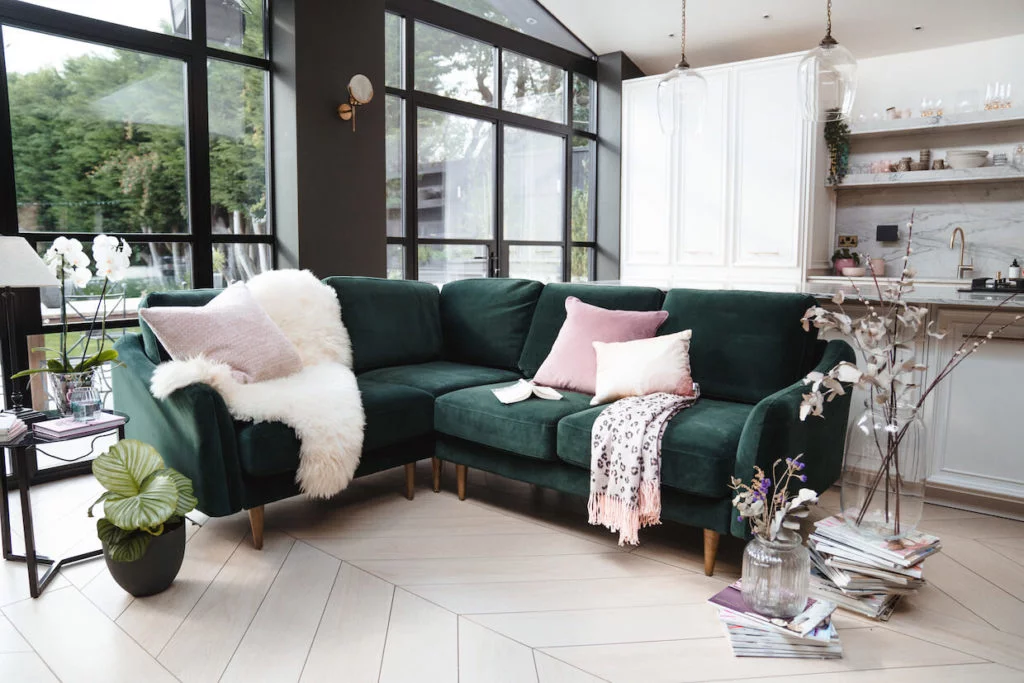 Meet The Snugglers
Fans of the Snug are passionate about their sofas, so much so, they even have their own nickname 'Snugglers'! Check out their instagram account which is filled with influencers and homeowners sharing pictures of their beautiful sofas in their homes. Loads of great inspiration in there for your home.
In The Press
Snug messaged me last week to say that the my styling work for them was used as the main image in the Sunday Times! Yes that is right! THE SUNDAY TIMES. You can see that feature HERE.
If you are looking for a stylist for your brand (big or small) then get in touch! You never know, you may end up in the Sunday Times too. Love to know what you think in the comment box below. You know how I love to hear from you.
Would you like to see more of my styling work?
If so, just let me know and I'll get busy posting here!
Have a great week.
Maxine x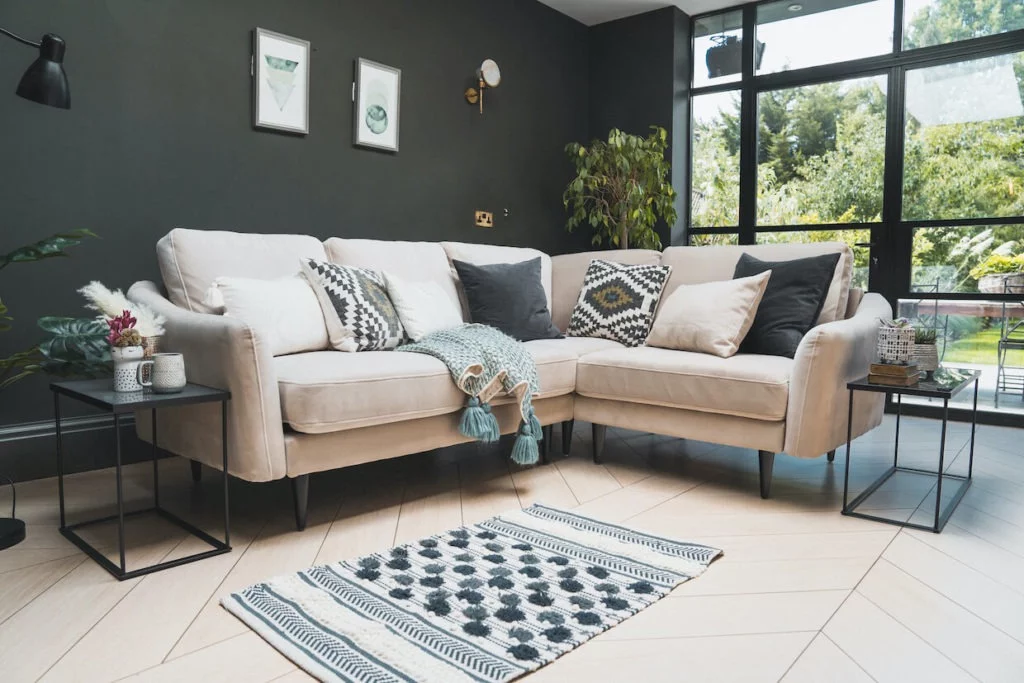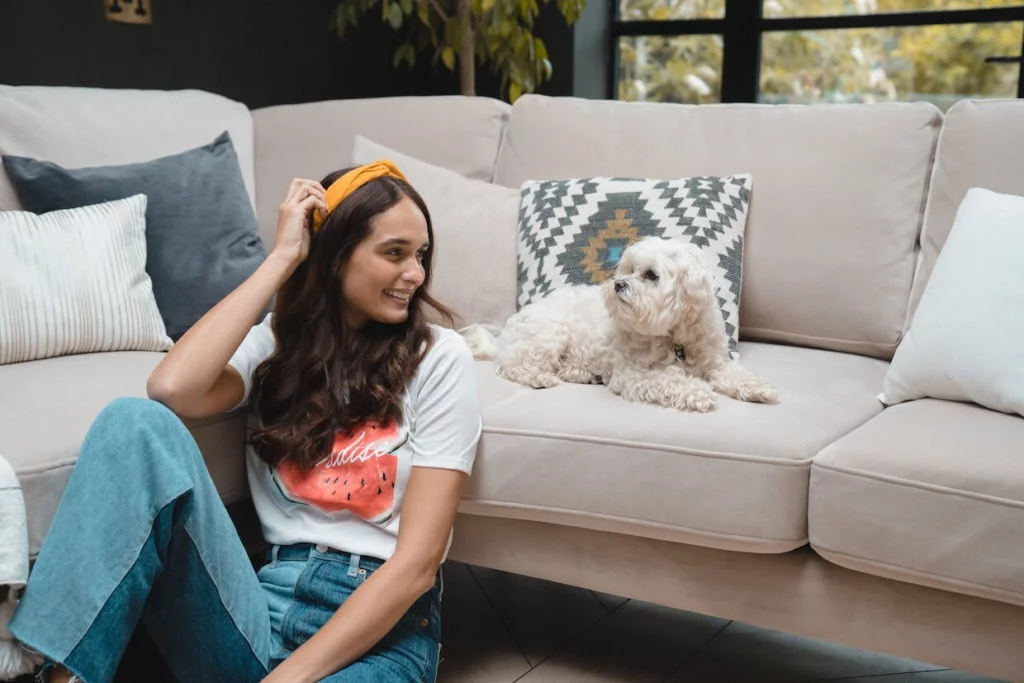 You May Also Like
HOW TO BECOME AN INTERIOR STYLIST
HOW I BECAME AN INTERIOR STYLIST