January can be a tough time of year for all of us. It's cold and dark – and there there are lots of illnesses floating about. I've gathered together ways to use herbs to get you and your home back on track. Follow my suggestions on how to naturally beat the January blues – and you'll be ready to tackle the year ahead!
This is my first day back at work in 2020 and I'm really struggling. I've got a filthy cold and my energy is low, low, low. Looking out of my window all I can see is the pitch-black darkness with raining pouring down. I'm not going to lie, all the fun and joy of Christmas feels like a long time ago. When feeling like this, I like to use natural ways to banish these winter blues.
How To Naturally Beat The January Blues With Herbs
In December I was invited by Balance magazine and Ricola herbal sweets to a Winter Wellness Retreat in London. At the event, I picked up lots of tips to help get through the January blues with your sanity intact including eating well, nurturing plants and breathwork. It was inspirational, I wanted to share some of the ideas with you in this post.
Have you heard of Ricola? They are a Swiss herbal wellbeing company who make delicious little sugar free herbal sweets to keep your mouth and mind refreshed and on a positive path on busy days. They also make Soothe & Clear herbal lozenges with Fair Trade honey, lemon juice and echinacea for when your throat needs a bit of TLC.
And that is what this post is all about – bringing positivity to your life in little ways. I've packed this post with inspiring herbal tips to help you get through January with your wellbeing intact and with a big smile on your face. Discover how to bring herbal goodness to every element of your life with my inspiring tips.
Food & Drink
At this time of year it's so important eat and drink well. I don't know about you but I really struggling with this one. It's so cold, all I want to do is eat warm food in all the shades of beige (I live on a diet of potatoes from now until Easter!) That's why I'm taking the time to menu plan, filling mealtimes with delicious and healthy foods.
One way to add extra oomph to mealtimes is with herbs which are known for their medicinal properties. Why not start your day with a soothing herbal tea which will kick start your digestive system? I'm a huge fan of smoothies and I pack mine full of herbs, leafy greens, honey and seeds to aid my health.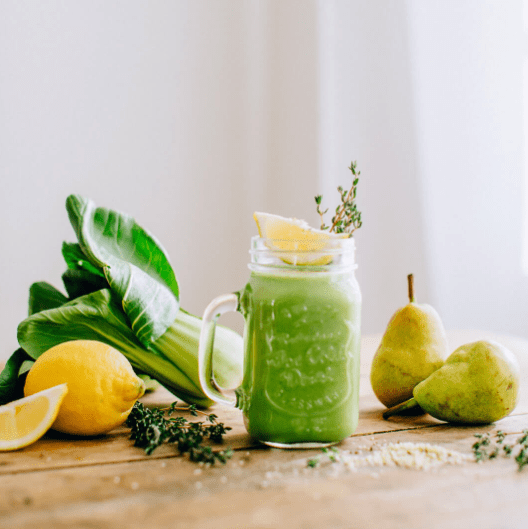 Have you thought about freezing herbs into ice-cubes that can then be blended into smoothies or popped into water for a delicious cold drink? Thyme, rosemary and mint will add subtle flavour to water helping you keep hydrated during January.
Another smart ideas is to use herbs to infuse everyday cooks ingredients like butter, salt, oils or even honey which you can drizzle over bread, salads and soups adding subtle flavour to meal times.
If you want more ideas on how to add herbs to mealtimes, then Ricola have lots of yummy recipes that you can try HERE. I like the look of the caramel cookies with thyme.
Bring herbal mindfulness to your life doesn't have to be about cooking big meals either. You could try taking a moment out to be mindful by sucking on a Ricola herbal sugar-free sweet and taking in lots of deep breaths to feel connected again.
The big question is…are you ready to eat your way eat happy in January?
Home & Garden
In January, the garden can look look a little sleepy with no flowers adding colour. That is why herbs are a great addition to our homes and gardens. The only living thing in my garden at the moment is my pots of parsley, mint and rosemary. I pick buches and use in floral arrangements to bring scented aroma to my home. Here are some other ways to transform your living space into a herbal infused zone.
Pressing herbs
Make your own decorative herbarium in no time. You can press and preserve herbs just as easily with a flower press or a few heavy books. A glass picture frame turns the pressed herbs into big and small works of art.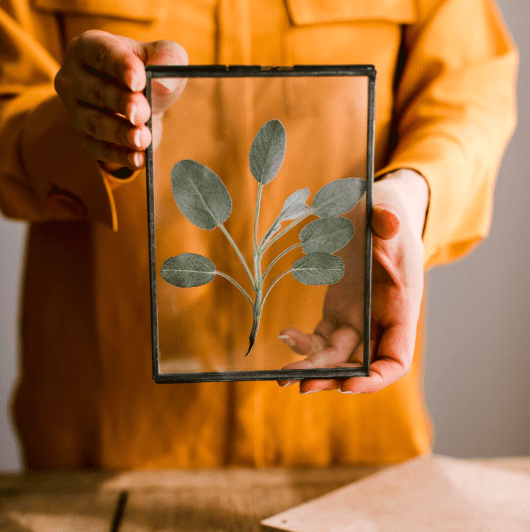 Make A Herbal Room Spray
Give your rooms a pleasant freshness with a homemade room spray. This do-it-yourself room spray can be easily personalised and makes a really thoughtful-gift. How about a soothing lavender scent to spray onto your bed sheets or what do you think of a pleasant mint scent to energise your workspace at the start of the day?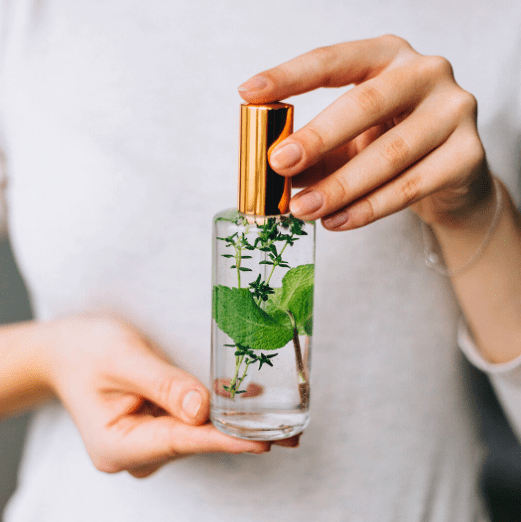 Mind & Body
From soothing body creams to gorgeous herbal gifts, take some time out to create a soothing herbal sanctuary for body and mind.
Natural herbal steam bath
Natural herbs not only smell good, they also do you good when you are feeling under the weather. Enjoy a relaxing steam bath infused with sage, elderflower, chamomile, thyme. Treat yourself to a time-out with herbal steam with minimal fuss.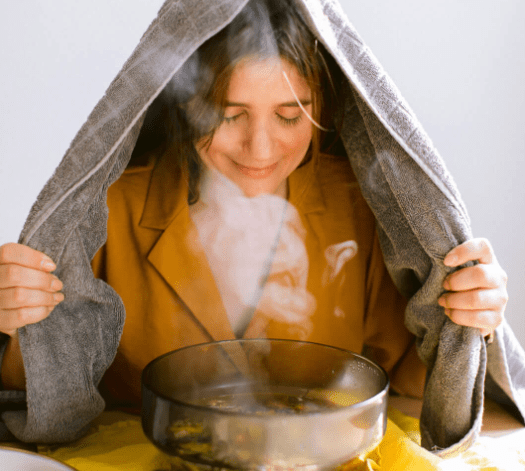 Aloe Vera & Peppermint Body Lotion
Self-care is all about taking time out to look after ourselves. One of the best ways to do this is with a herbal beauty regime. Why not turn your hand to making a vera lotion with mint which will reinvigorates your body and mind. Learn in a little more detail how to make it HERE.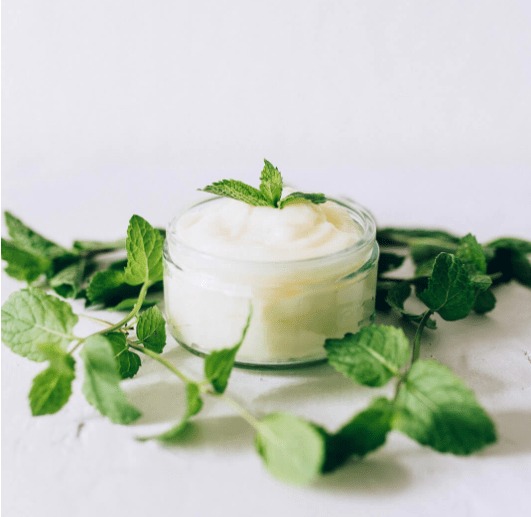 Have you enjoyed learning how to naturally beat the January blues with herbs?
What do you think of these ideas? They are are fun, right? And so easy to add into your lifestyle too. This January when minor illnesses and throat irritations hit, all I ask is you look after yourself! Make a delicious meal or vitamin-packed smoothie, enjoy mindful activities like pressing herbs or making room sprays and set aside time for self-care with a steam bath.
And why not keep a packed of herbal Ricola sweets by your side too (I like the Soothe & Clear for when I'm feeling run down). Ricola helps you to keep your voice sounding strong and refreshed even when you are feeling croaky. You can't ask for more than that!
I'd love to hear what you think about these herbal tips for every area of your life in the comment box below. And if you want more ideas on how to live well using herbs, check out the Ricola website which has lots more ideas for you and your home. And have an amazing January.
You May Also Like
3 SIMPLE FITNESS TIPS TO HELP YOU HAVE AN AMAZING WORKOUT
5 TIPS FOR THE BEST NIGHT'S SLEEP EVER
KICK START YOUR DAY WITH A BRILLIANT BATHROOM ROUTINE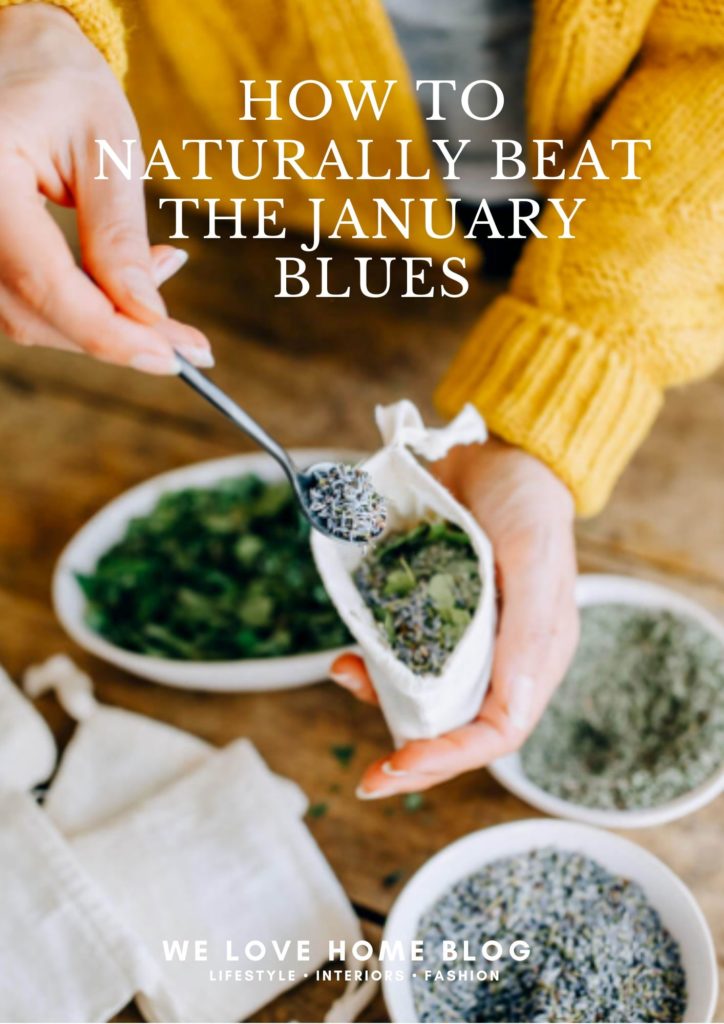 ** Sponsored post. All thoughts are my own.