Anyone who knows me, would have heard me excitedly chatting about my ideas for converting my loft. Only problem is this project is a long way off (I need money, honey).  A lack of funds ain't gonna stop this girl from having lofty-ambitions.
Let me show you around my dream loft.
Tips and Ideas for Converting Your Loft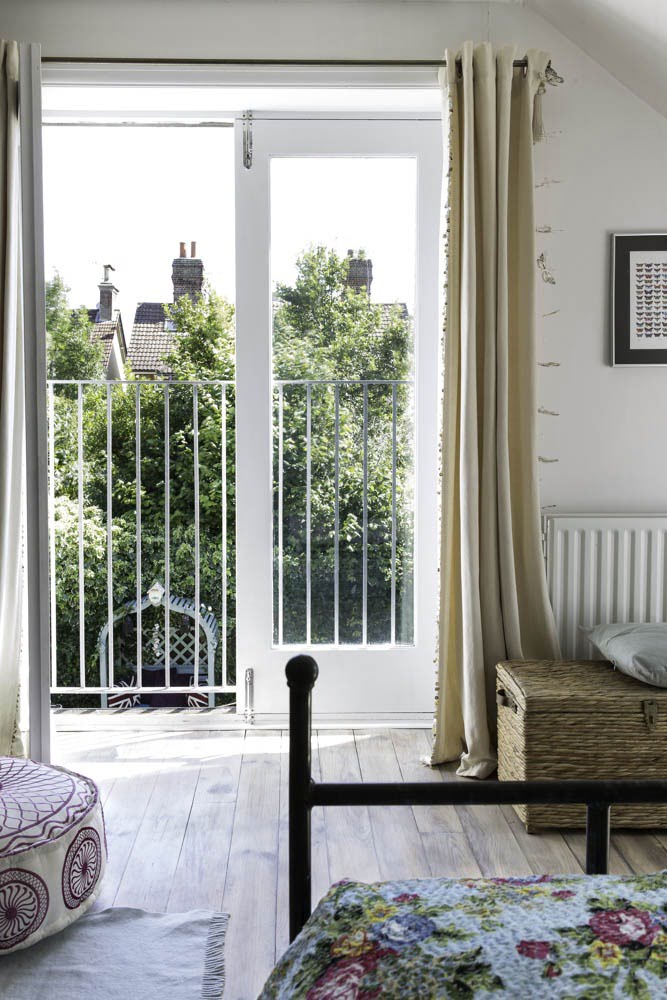 Right now a 25K loft conversion is not on my agenda – this is a long distant plan. That isn't going to stop this interior stylist plotting, planning and mood boarding what I would do with my dream loft space. I've even got a Pinterest board on the go, for gwad-sake!
My attic is huge – spanning across my bedroom, landing and guest room. At the moment it is where I store all my shoot props. After a recent clear out of STUFF, I'm dying to convert this space into the perfect loft space.
With my day job as an interior stylist for magazines and TV shows, I get access to amazing homes and locations – some with fantastic loft conversions. I have been blatantly gleaming/stealing ideas on what I would do (or not do) with my space. See below.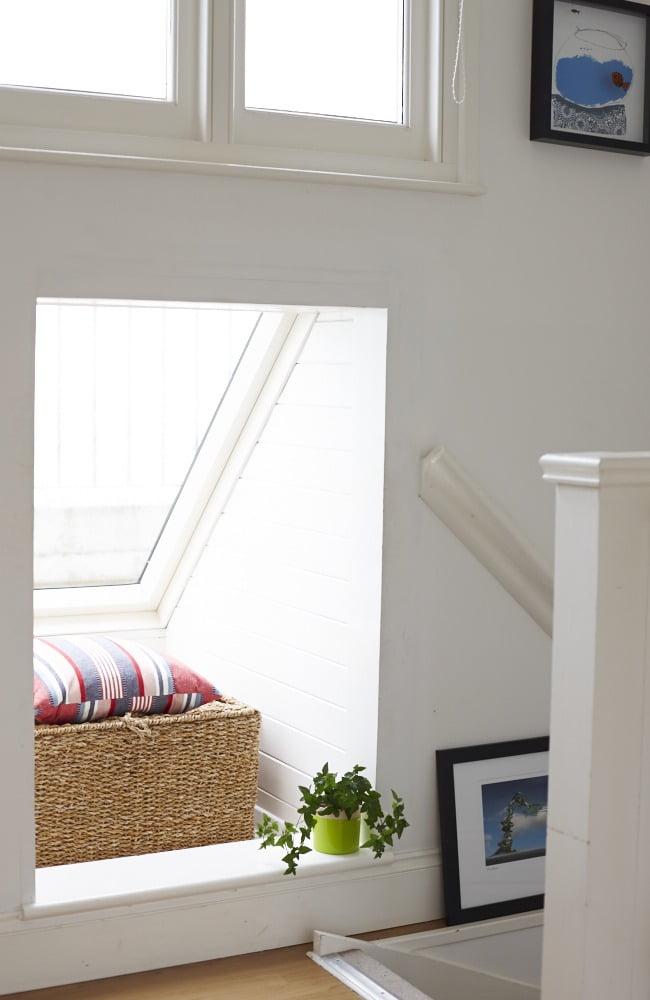 Installing large windows and French doors
I'm so lucky living at the top of one of the tallest hills in Brighton – which is not only good for the legs but also means I have outstanding views across the city towards the sea. The sunsets at the back of my home are insane and I often picture myself chilling out my attic soaking in this pink-streaked cityscape.
First on my wish list are doors that frame my view. I can actually picture myself enjoying a cup of morning coffee staring out to sea (I'm that insane).
I would love to have four large VELUX windows above my bed so I can stare at the stars at night. Okay – call me cray-cray but I've window and blind snooping on the VELUX and ITZALA websites (click here and here) because they both have inspirational galleries of ideas. You know, just for research.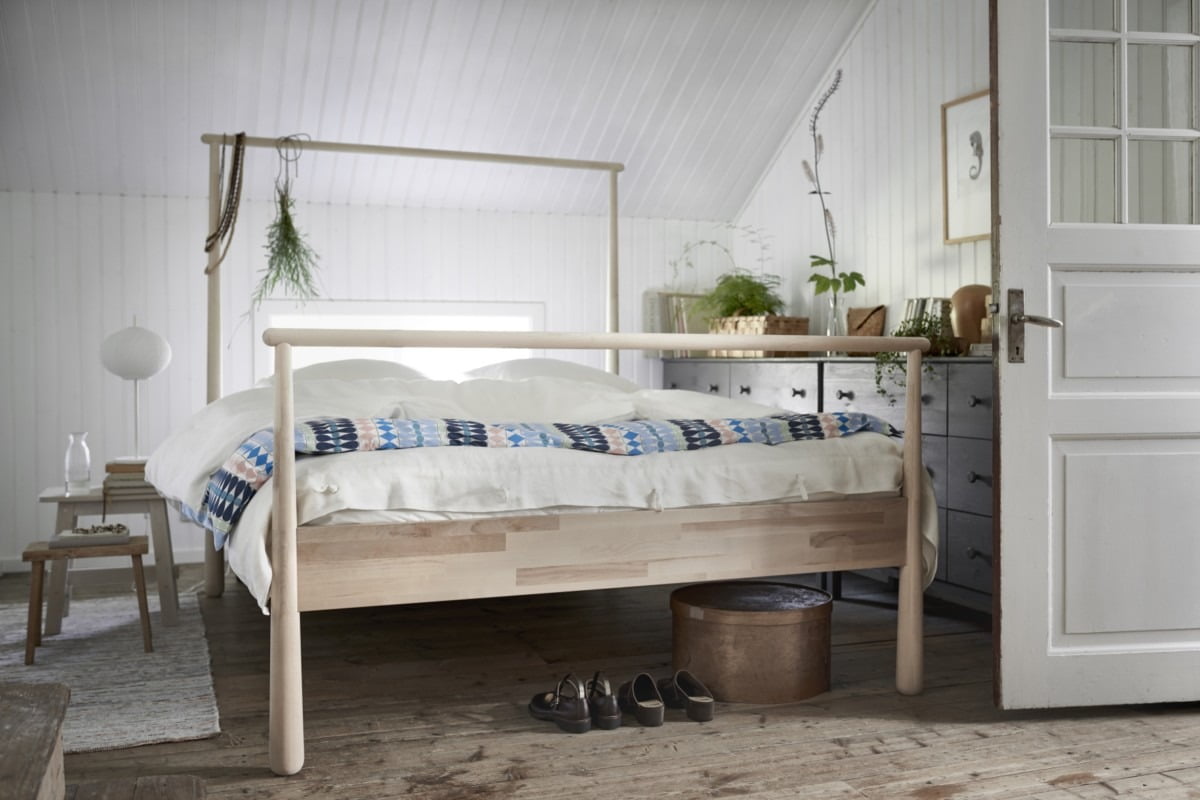 Picking the best bed ever
I don't know why but I have become fixated on having a four-poster bed. I very much doubt I would have the head room. I like the idea of it being in the centre of the room, taking centre stage.. I'm leaning towards a simpler wooden one.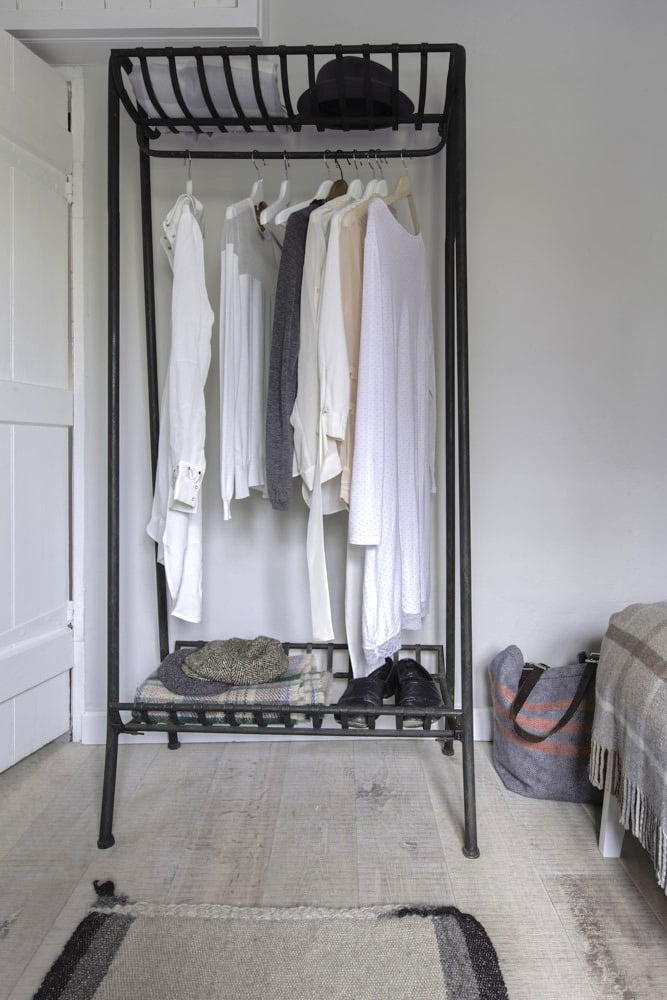 Clever storage
In my fantasy-world I own an edited collection of linen clothing in shades of white, grey and nudes. These linen garments would be gracefully hung on an open plan blackened metal rail like this one above. My piles of sequins and bright clothes would be banished to my fantasy-dressing room.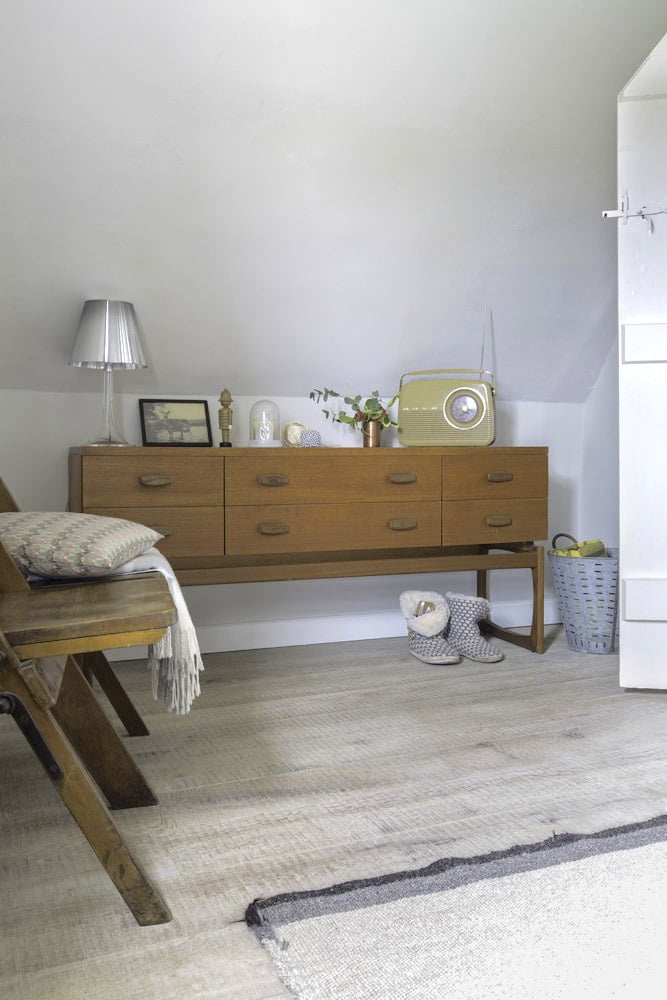 Furniture from the 1950s, 60s and 70s has the perfect proportions for attic spaces. They were made a little bit lower so they don't look squished in.
I also love what Kate from Mad About The House has done in her loft conversion – put in a large bookcase stacked with all her magazines – which makes the most of what easily could be a dead space.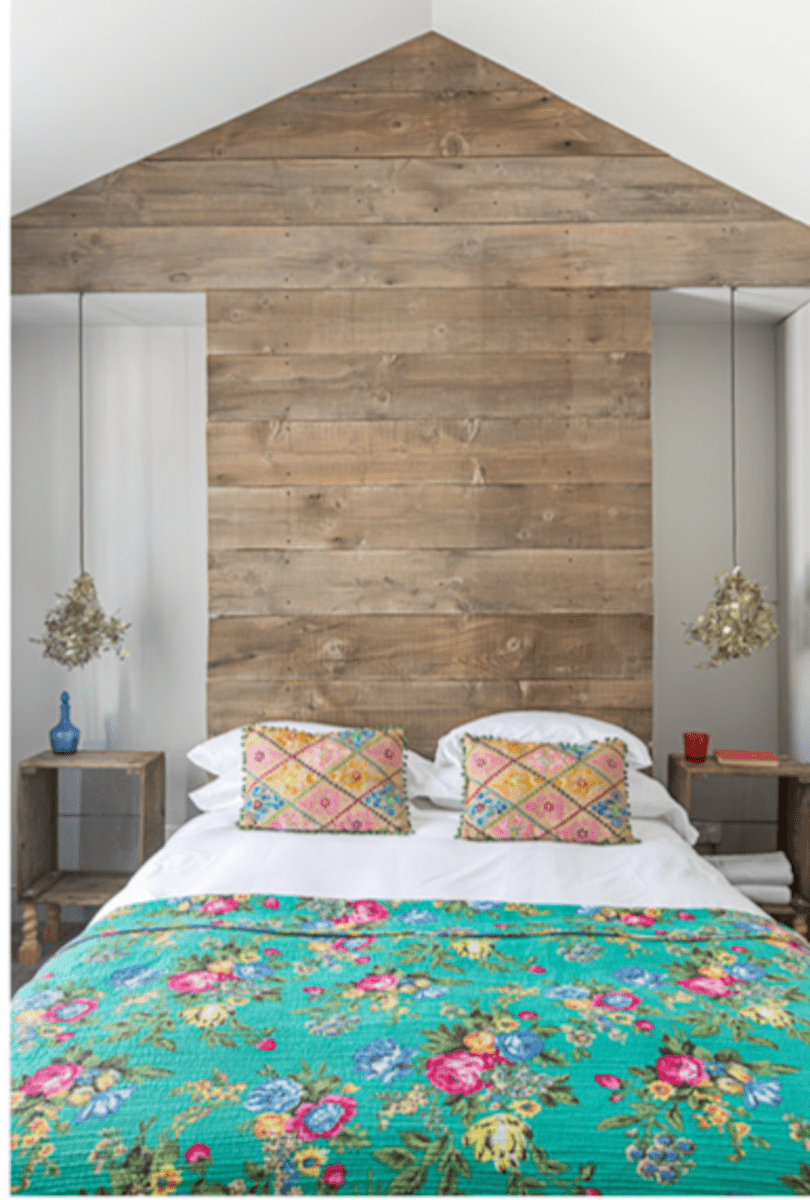 Quirky Décor
I kinda fell madly, deeply in love with Karen from Making Space's attic conversion and it's red brick wall. Sadly, my walls are not the best looking. I've been looking into other options, including the wall cladding. I have a chimney breast in the room too.  Covering it with reclaimed wood would make a feature of this.
Alternatively, I could rip out the chimney breast, and clad all the walls with wood which I could paint in a heritage shades. I love this idea by Farrow & Ball and how the wooden furniture and shelving complement the tongue-and-groove walls.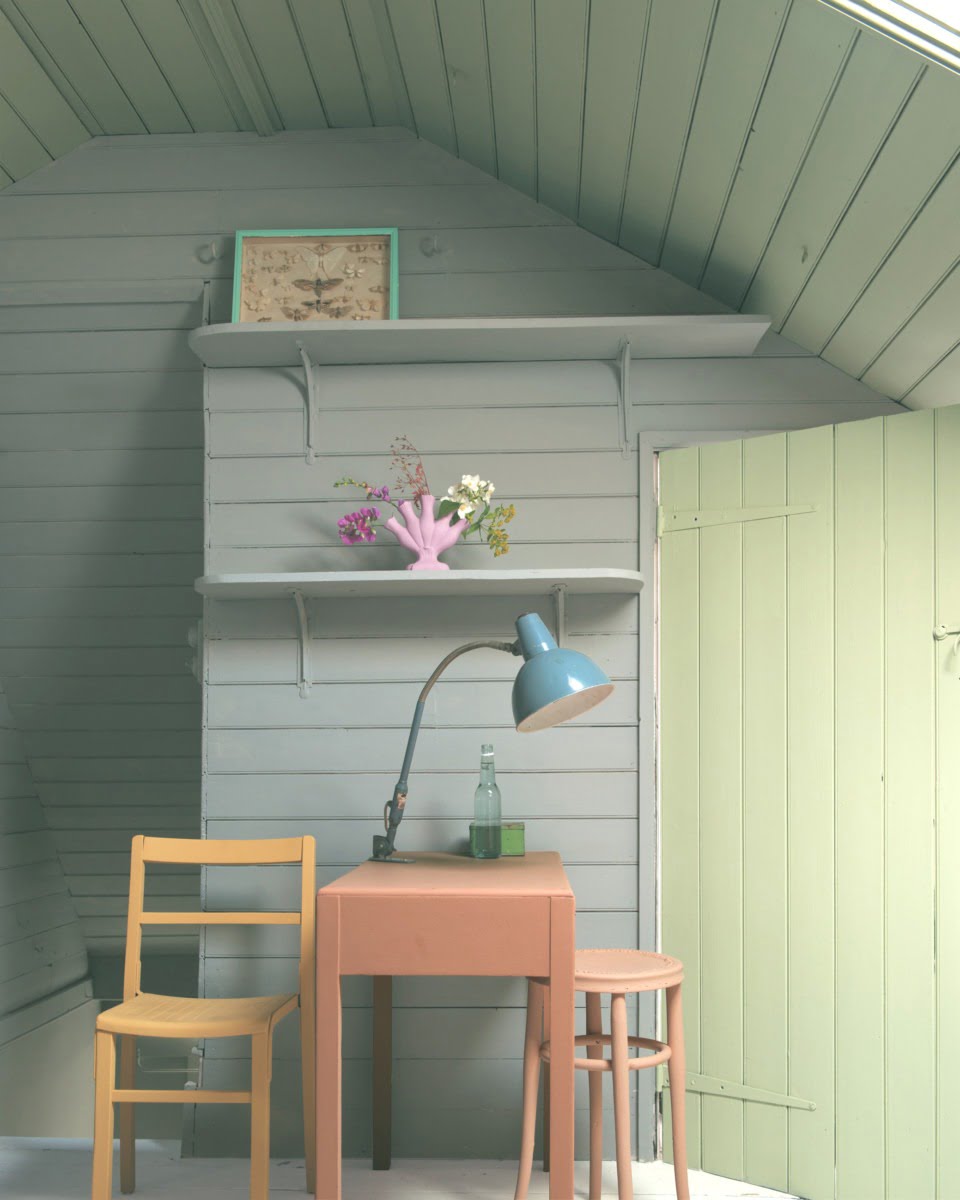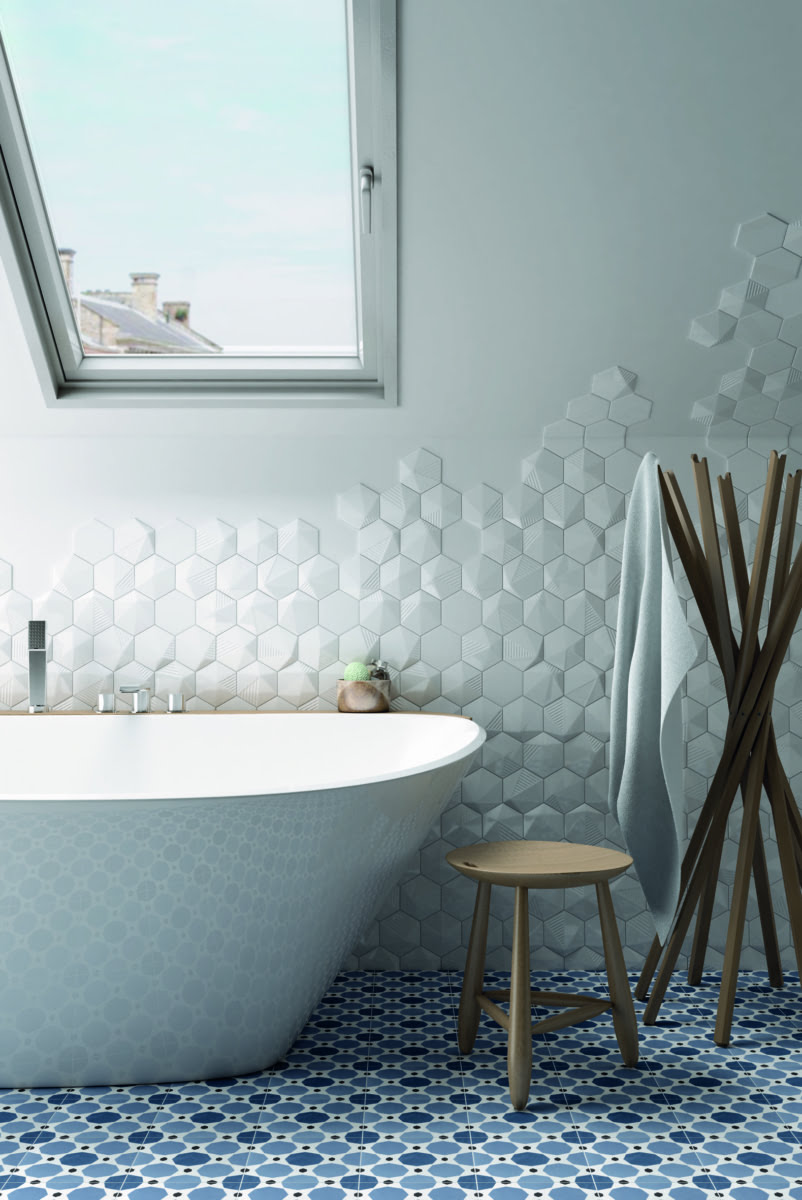 Unusual alcove Bathroom
Again, I very much doubt I can squeeze a roll-top bath into my loft conversion but how dam good does this one look? Don't even get me started on The Baked Tile Company's wall tiles – they deserve a blog post all to themselves.
Then at the other end, I would install a room walk-in shower. You know, just because I can.
What I love about these spaces, is the way they slot into an alcove – with skylights above. That way you can look out but no-one can look in. Perfect for a natural nudist like me – that way I won't scare my neighbours!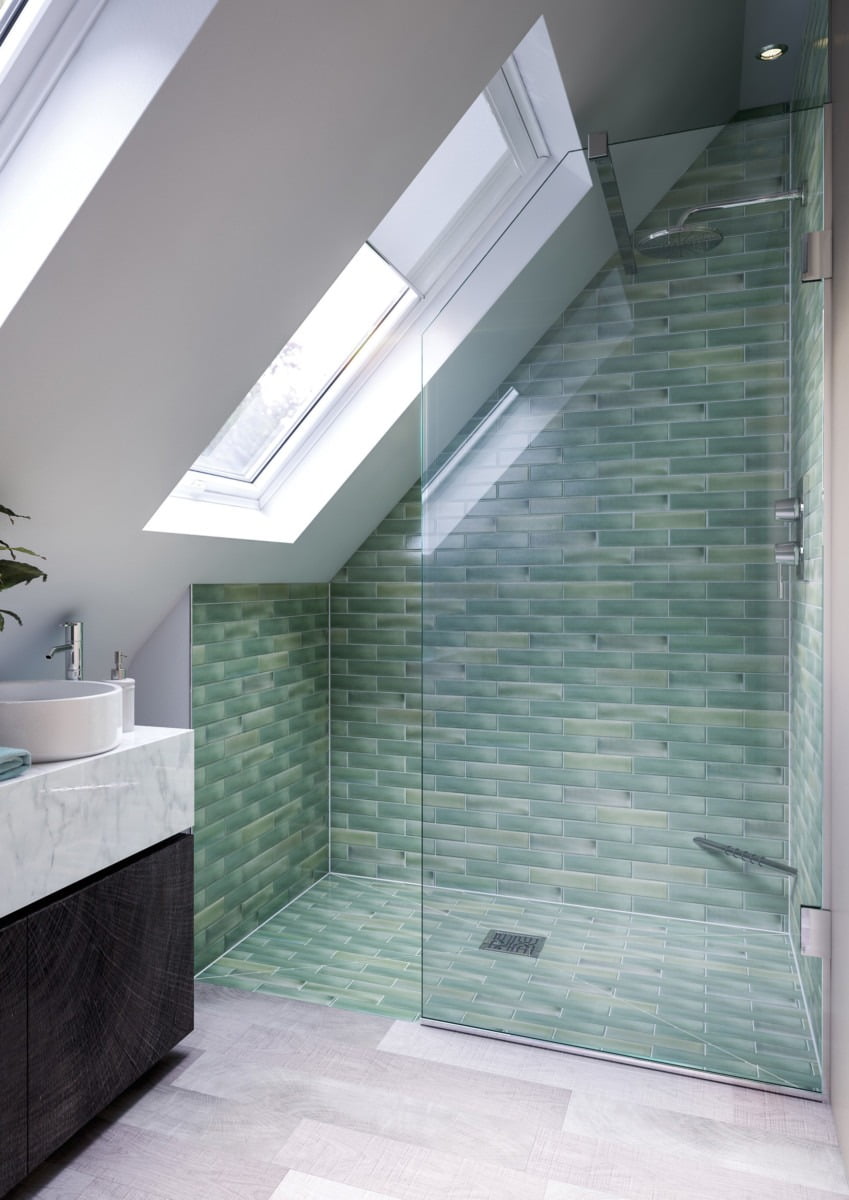 Workspace of my own
At the moment, I don't have a dedicated work space as such. I work off my dining room table. Or I plonk myself on the sofa.
I'd love to have a desk in my loft conversion – a spot that I can work – or, more likely, stare out at the window when deadlines are getting too much for me.
A desk that would either tuck in a corner or slot under the stairs. Or depending on the size of my dorma windows – could be a desk-slash-dressing table. I love Jen from Love Chic Living's dressing table/desk area = #loftgoals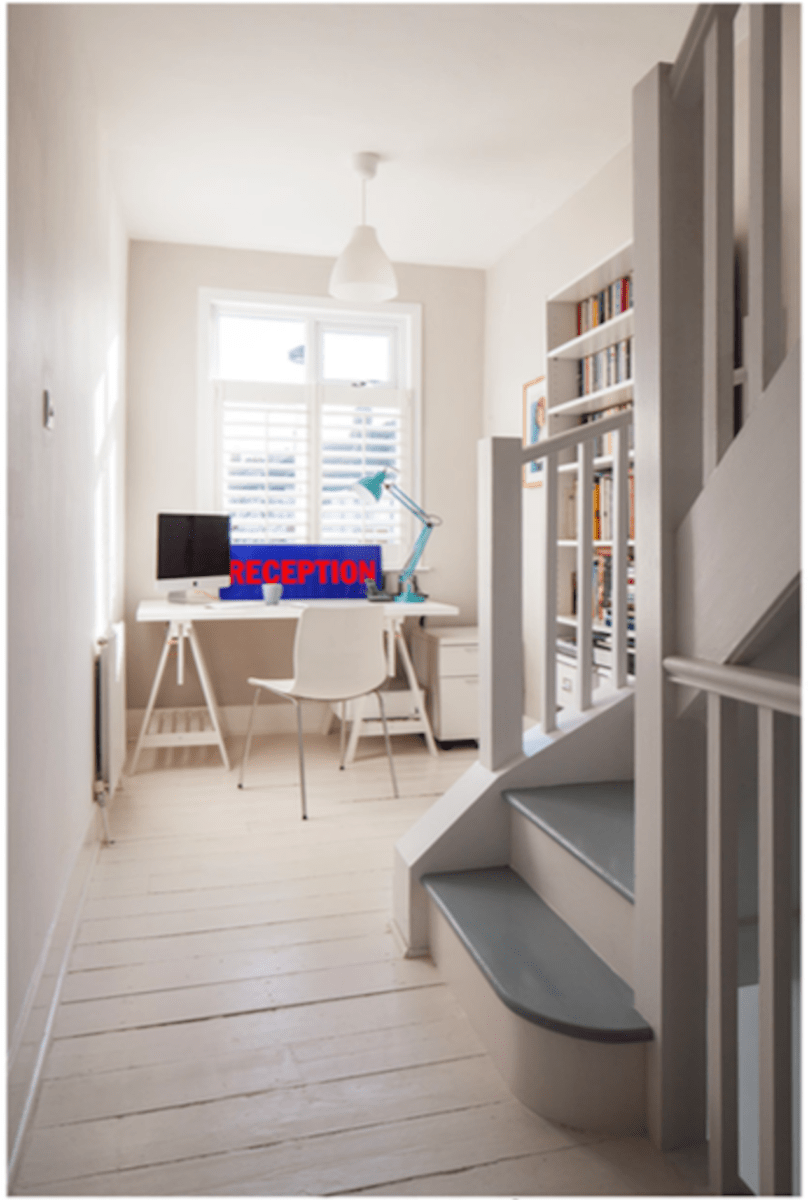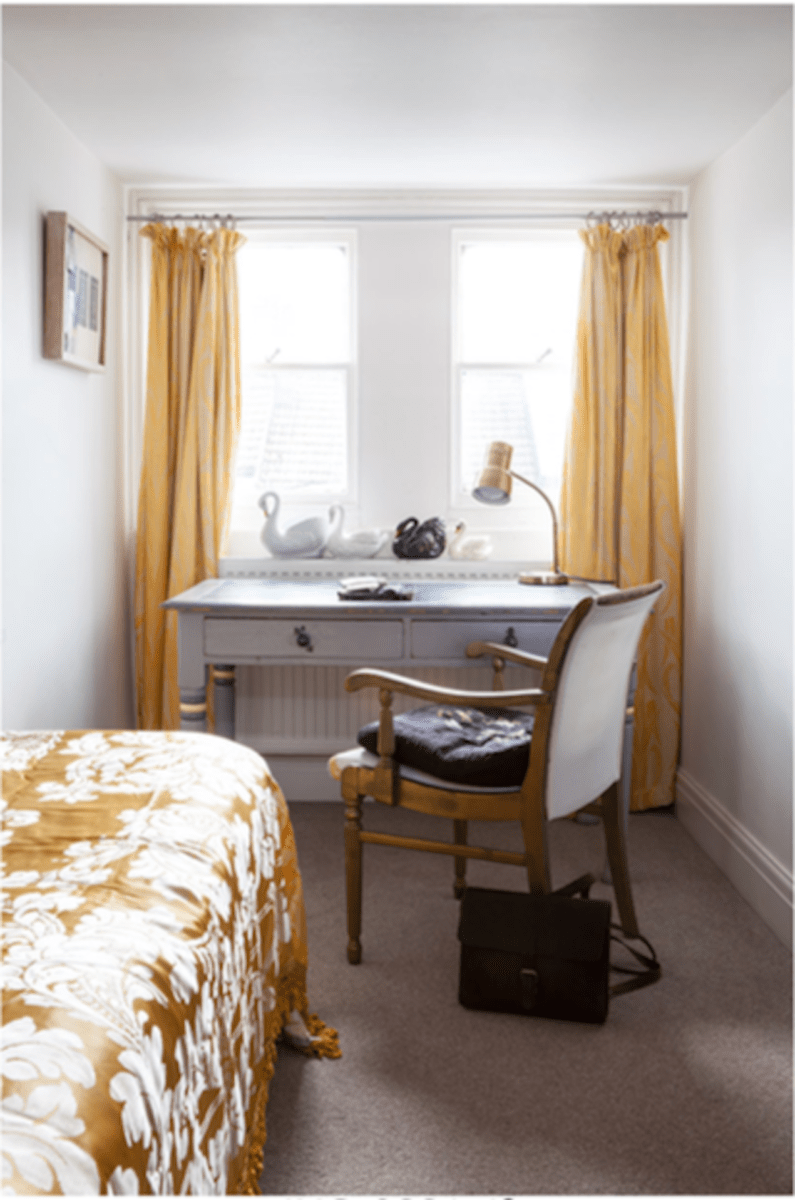 Oh my – doesn't my dream loft conversion look magnificent? It feels so good putting all these ideas in one place. At least this way, when I save up the cash to do this massive project, I know exactly what I want (for once).
Is all this planning ridiculous? A little bit. But it's so fun too. If you have had an experience of transforming your attic, please put your thoughts below.
Right now, I'm back to daydreaming…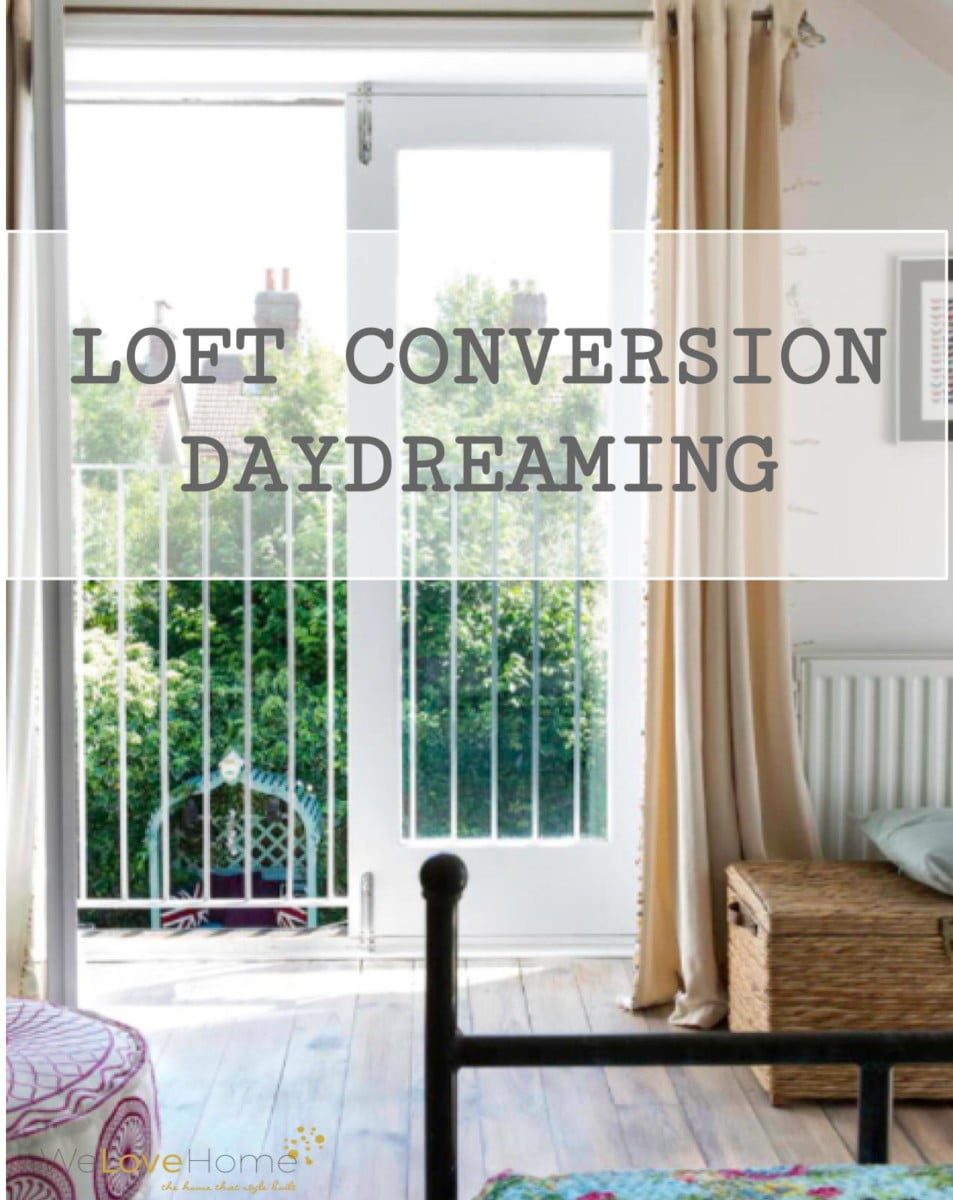 ** Disclaimer this post was sponsored by VELUX. All thoughts are my own.