The trend for ultra grey interiors is here to stay in 2017. We've had grey wallpapers, paint shades, furniture and fabrics – and now ***drum roll*** it's time for grey carpet to take centre stage. Yep, that's right the coolest colour is going to become the hottest flooring trend this year with breakthrough designs and playful patterns.
In my my 2017 spring trend post I chatted a lot about how grey was here to stay. If you are thinking of putting down grey carpets in your home? Before you buy take a look at my edited pick of the 10 best stylish grey carpets you can find. Trust me, you'll want one of these carpets in your home.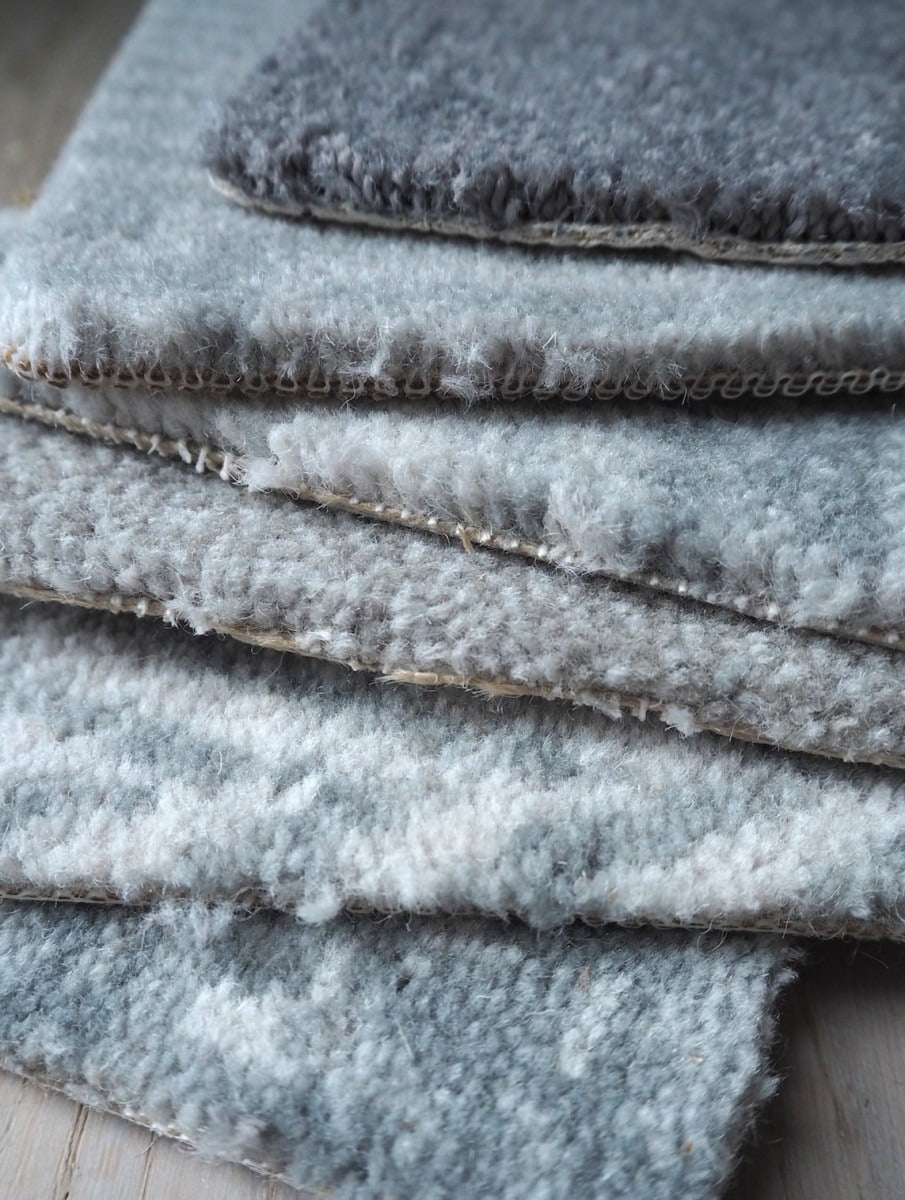 Why are we so in love with grey carpets?
Carpets are becoming the latest must-have accessory for our rooms cos they are lush, warm and cosy. Unlike hard wooden floorboards which can feel cold underfoot in winter, carpets bring a luxe element to your home, transforming a space into an in inviting, cosy area. Let's face it, how nice is it to pad around on a carpet with no shoes on?
As we all know, grey is a practical shade to decorate modern homes. I think it also creates the ideal 'neutral' because grey goes with everything – from pastels shades to rich jewel colours, to soft neutrals. Basically, it's the bomb.
I want to replace the mismatched beige flooring I have in my spare room, main bedroom and landing with lush grey carpets.  I've spend the best part of the month researching and hunting down the 10 best grey carpets – which I want to share with you today. Everything from exciting new patterns and fab-to-touch textures.
Let's go shopping!
Ice Skating Mouse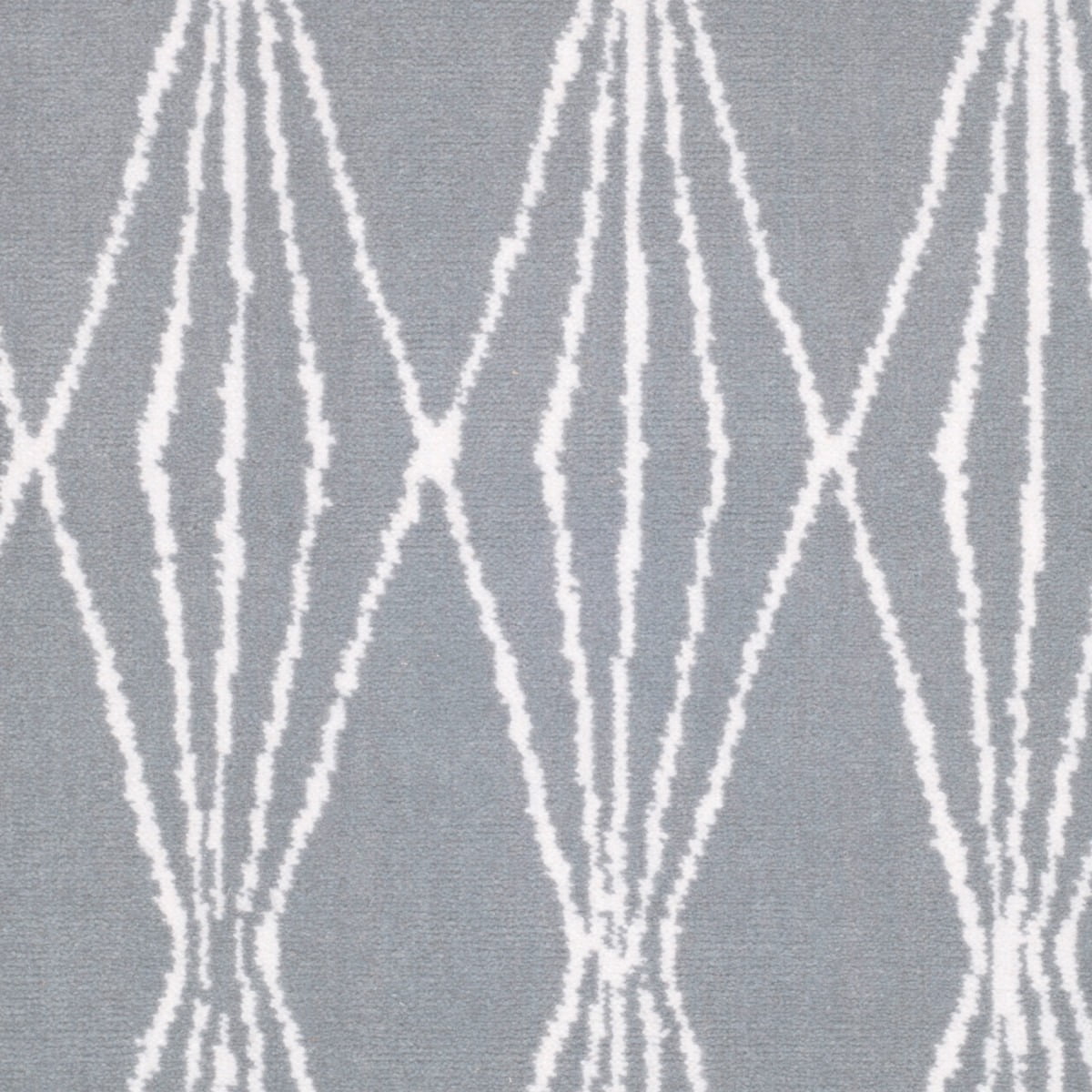 This quirky carpet has to have the best name in the history of carpets. I'd happily included it in my edit just for that reason alone. It also makes my top 10 because it would look brilliant in a nursery or children's bedrooms, as it is fun and playful without being too 'kiddie'.
Leapfrog Coconut Milk
High traffic areas need a busy pattern to hid the marks left by daily wear and tear – like muddy shoes or dog paw prints. This is why I'm most set on this design for my landing. I love the two tone colours as well as it stops the carpet looking flat and dull.
Windsor Itschner

The print in this carpet reminded me of that fashion-fabulous wallpapers that were so popular last year.  I can see this making a fab first impression in a hallway, can't you? Just to give you the heads up – it's a sort of blue/grey in the flesh.
High Tea Swansdown

If you have been scrolling through Pinterest or interior blogs, you would have seen lots of faded Persian rugs. This carpet has taken that trend one step further with this grey, blurred Paisley motif. I could see this working so well in an elegant dining area – even the name would suggest that you should enjoy tea and cake with this carpet. It's more a beige-grey – than a true grey.
What is it with these carpet names right now?
Nature Trail

Okay, where do I start with my love of this carpet….the hand-drawn birds? The scribbled flowers? Or the coke can? Yes, that's right – a carpet with a cola can on it! Even Timorous Beasties – who are known for their quirky, wild prints never put litter in their carpet designs. This is so so fab! It would give your home BIG personality and serious quirk-appeal. It's inspired by nature but in a very 'real' way.
Labyrinth

Unless you have been in a living in a cave for the past three years, you would have noticed a ton of key print all over our high street.  It's appeared on everything from fine bone china, to cushions to bedlinen.  Just look at the website of Interior Designer – Jonathan Adler – who's signature style is filled with this type of repeat. Now it is time for your floors to take centre-stage. This is a grown-up carpet for very grown-up homes.
Fossil Hunting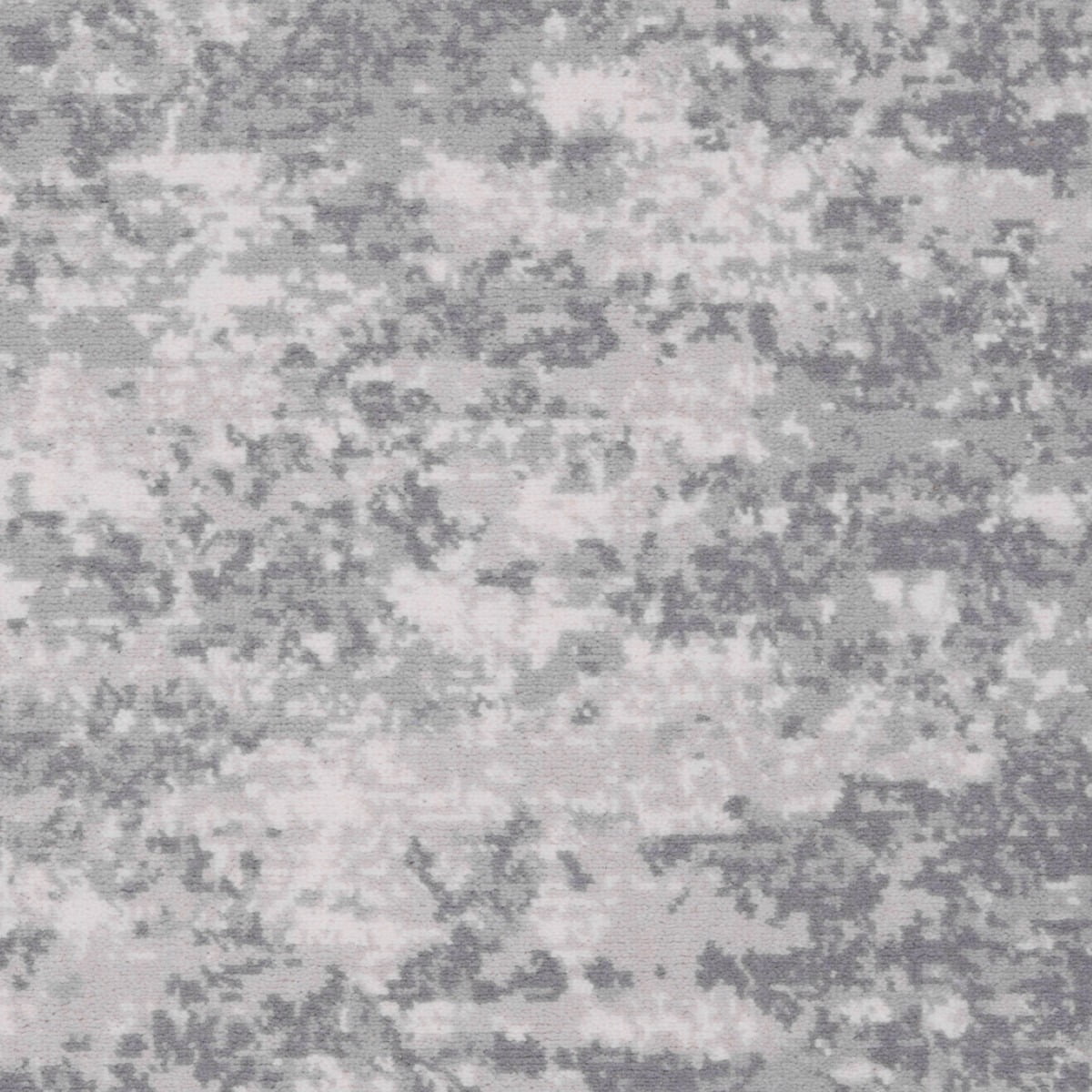 Larger spaces can be difficult to carpet. Too much plain carpet can make the space feel bland and dull. Busy pattern will overwhelm a room making it feel cluttered. This is why this water-coloured style carpet is just so peachy. The tones are on the purple-side of grey, so it feels nice and warm too. While the soft repeat will help it blend into your existing scheme.
Pony Ride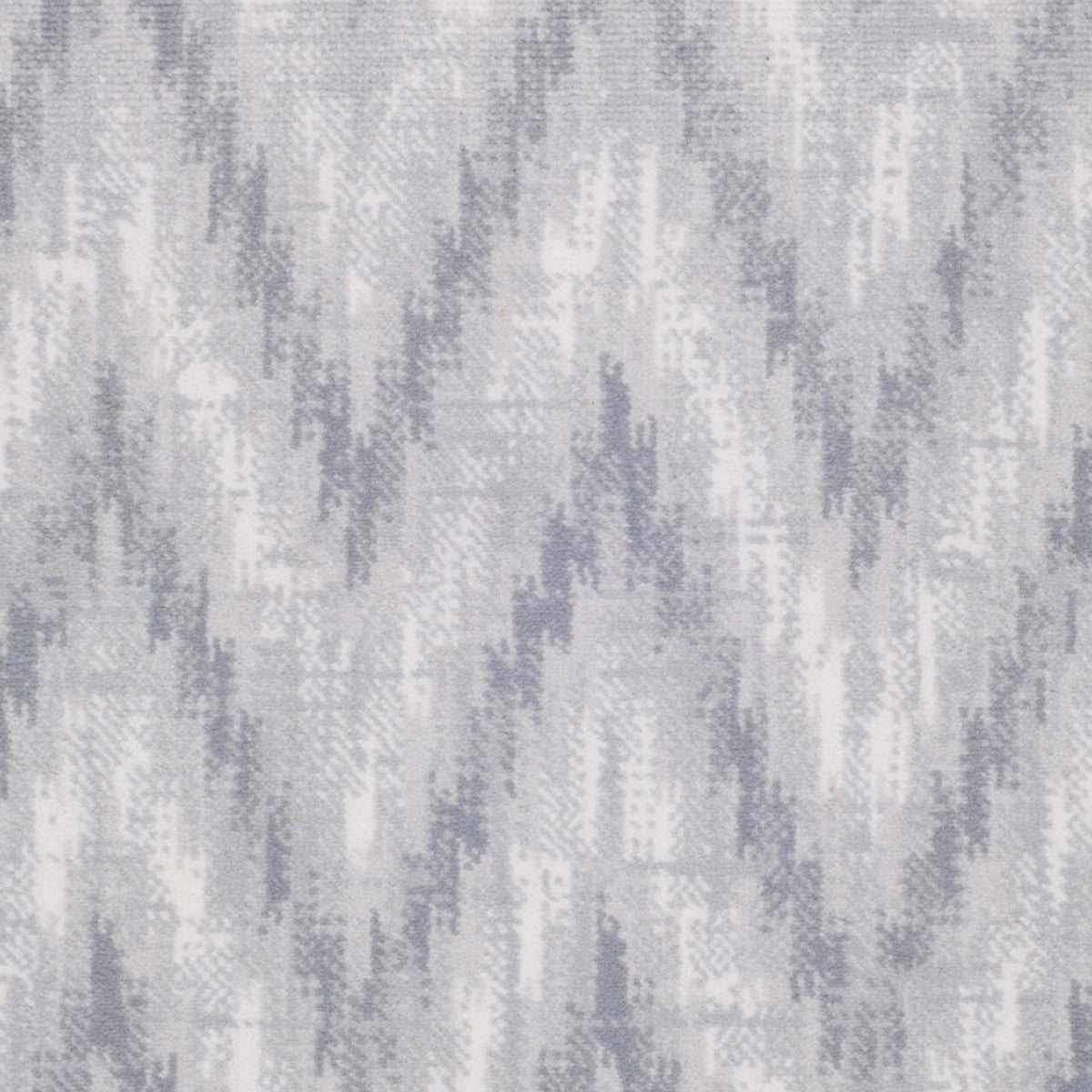 The blurb for this carpet says: 'Like the trotting of a horse, this pattern rises and falls.' That made me giggle, I had to share. I like this soft herringbone print. It would work in bedrooms, landings, living spaces – making it a great grey carpet if you want that wall-to-wall flooring look. It has a slightly more masculine edge yet still has a soft and pretty finish.
Rockpooling

Talking of soft and pretty, how adorable is this carpet? It's almost like a watercolour painting. The flecks of white and dark grey replicate light falling on a river. Putting this carpet down would be like putting a painting on the floor. Team with this giant photo print on your wall – and you are basically winning at life.
Trinity Hill

What is it about Tartan which as soon as you look at it conjures up all these emotions and feelings? Heather, roaring fires, pine trees. It makes me want to put on a tweed jacket and take up hiking. Anyway, back to this carpet. You mum is going to love it. So's your dad. So is Vivianne Westwood. And I'm not going to argue with any of them.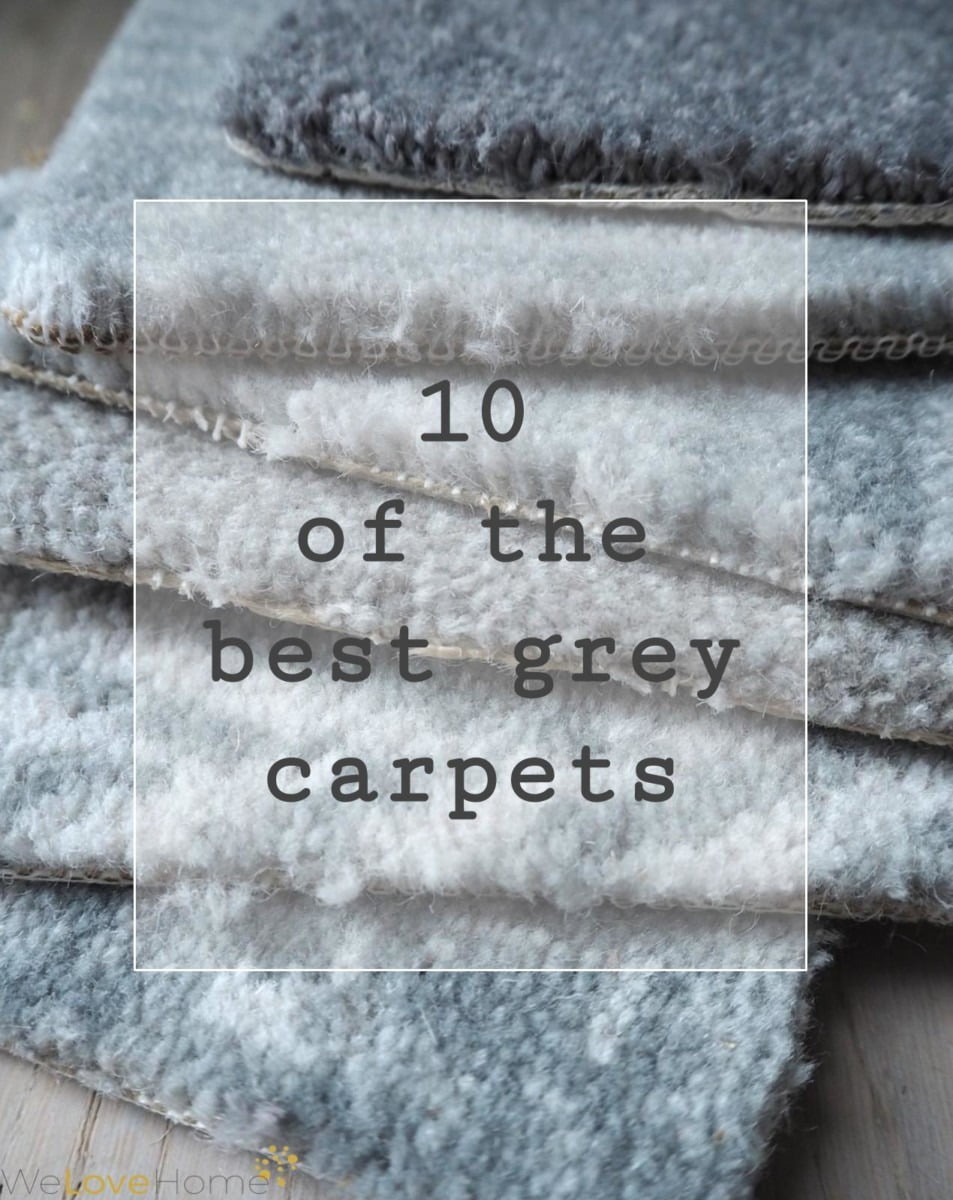 >>Pin this post to save for later<<
Which carpet do you love the best?
I've decided to mix it up with a patterned carpet on my landing (Ice Skating Mouse and the Pony Ride in pebble have caught my eye) then a watercolour style plain the bedrooms maybe? I'll be revealing how this looks in a future posts when I reveal my new staircase, landing and bedroom makeovers. Can you wait? Well, I can't!
Why don't you join the WeLoveHome gang? Click here to subscribe to my blog ????  – no spam (I promise) just friendly updates so you don't miss a thing (like my 3 new makeovers). Got a dreadful memory like me? Then pin this post to Pinterest and you'll never loose these carpet looks.
** Disclaimer, this was a collaborative post. All thoughts, photos and opinions are my own.  Photos taken with my Olympus Pen camera.